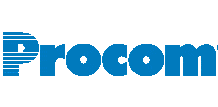 Java Solution Developer - Procom
Waterloo, ON
Client ID: 274483
Java Solution Developer- Procom KW is currently in search of a Java Solution Developer for a role with one of our clients in the insurance sector. 
Java Solution Developer - Responsibilities
The focus of the Java Solution Developer consists of;

Providing solutions to critical underwriter requests to support new business initiatives.
Improving efficiency, accuracy and compliance for existing underwriting processes.
Improving internal applications and related applications to sustain our client's competitive edge in risk analysis utilizing leading edge technologies.
Designing and developing major internal application components and modules.
Improving internal application technical foundation using proven architecture patterns, frameworks and libraries.
Prototyping and POC development for urgent business needs
Working as part of a collective team environment, both providing suggestions on how to improve architecture and design of existing codebase and receptive to alternative design approaches.
Java Solution Developer- Must Have Skills
At least 5 years of experience with Java server development with the latest frameworks and tools such as Spring, JPA/Hibernate, RESTful/Jersey as well as older frameworks such as JSP.
Working experience with Microservices architecture and required tools/processes.
Good working knowledge of MS SQL Server, PostgreSQL or similar database engines.
AWS working experience.
Knowledge of Docker, Kubernetes and Kafka.
Experience with UI development using HTML/CSS/JavaScript to achieve pixel-level accuracy and attention to details.
Exposure or knowledge of Angular (or similar Javascript front end framework).
Directly experienced the benefit of using Scrum and are successful with the process.
Java Solution Developer- Start Date
As soon as possible.

Java Solution Developer- Assignment Length
Full-time, permanent.