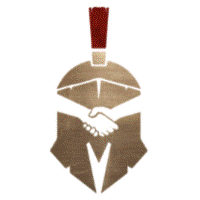 Customer Service and Sales Agent - The Acquisition Group
Abbotsford, BC V2S 6E6
We are seeking a Customer Service/ Sales Agent to join our team, playing an essential role in servicing and guiding our customers in a fun environment. You'll be the main point of contact for customers inquiring about their current services, and providing solutions in order to maintain their relationships. The role offers room to grow as the company grows.
We are searching for customer service and sales-oriented people who just want to help make someone's day better! We make sure our team members are motivated and inspired to help our customers. Our goal is to ensure a fun environment where we can help mold you into the amazing professional that you are and can become! Be a part of a company that provides exceptional services for our leading clients!
Job Summary The Customer Service/Sales Agent is a professional, responsible, and goal-orientated individual who handles mainly in-bound and out-bound customers with a high degree of customer service and sensitivity. There are many opportunities for growth within our company and we are looking for individuals that can grow with us!
18 years or older
Pass a criminal back check
Full time hours (M-F)
Responsibilities
Initiate contact with potential customers
• Ensure achievement of sales, client retention and loss ratio targets are met
• Identify key decision maker
Promote the brand name and products
• Implement market strategies to promote new business
Qualifications/Requirements
High school graduate
A Minimum of 2 years of Sales and/or Customer Service experience is a preference
Must be computer savvy
Highly effective verbal communication skills and the ability to develop rapport and credibility
Effective presentation selling skills and objection handling techniques
With us you will receive competitive compensation, we provide recognition of top performers, we have a fun and supportive team environment. With us you will get to go on paid team retreats and have many team outings. If you are looking to grow with the company, we can make that happen for you.
If this is something that would be a fit for you, apply now!
jusqu'à 100,00 $ / par jour
Uncapped Commision