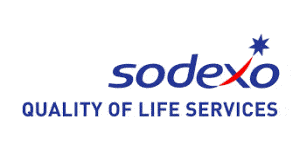 Junior Financial Analyst - Sodexo Canada
Edmonton, AB T6H5C3
Junior Financial Analyst


 

Energy & Resources - Ft. McMurray, AB
Your Contribution:
Grow your career with a company that shares your passion.   Our Remote Site Lodge is seeking a dynamic individual to fill the role of Junior Financial Analyst for our site located in Ft. McMurray, AB.  This opportunity is an excellent role if you have 2 years of experience but you are looking to grow your career into a management finance role.  
You will be responsible for financial analysis, budgeting, forecasting, financial reporting and monthly and annual close process. You will be required to lead the forecast collection, month end close, and financial reporting and analysis processes. This role will require you to work with a rotation of 14 days in camp/7 days out.  You will commute to site from Edmonton, AB on our client flight out of YEG/Edmonton. 
You will develop internal relationships to ensure accuracy, maintenance and delivery of financial reports, statements, and information.  You will contribute to the tactical direction of the financial reporting function, and may also participate in projects to enhance internal financial reporting capabilities.
 At Sodexo we care and serving others is our purpose. This generates an authentic sense of pride for us. Improving the Quality of life for everyone we come into contact with is our North Star. If you want to catch the Sodexo Spirit then we have the position you are searching for. 
Accountabilities:
•Consolidation of financial results, forecasts and budgets
•Full P&L and balance sheet responsibilities
•Provide detailed variance analysis and interpretation of trends to budget, prior year and forecast
•Ensure financial data is collected in a timely manner and accurately reported
•Assisting Finance Director with monitoring financial goals, forecasts, and resources
•Support month end close process and consolidate and track and report results, validate monthly figures
•Assist in operations team with contract compliance
•Effective communication of risks and opportunities
Duties:
•Review and analyze financial statements and data, and other appropriate financial information to monitor attainment of financial goals
•Prepare financial reports for senior management
•Leading period end accounting close 
•Conduct and document quantitative analysis of financial data needed in planning, budgeting, cost control, project control, etc.  
•Generate special reports and respond to data requests from management
•Preparation of annual budgets
•Perform ad hoc financial analysis (e.g. capital expenditures, cash flow cost/benefit)
Growth and Development:
•Bachelor's degree in accounting, business, or finance (working towards CPA is preferred)
•2 - 3 years of previous finance and/or accounting experience
•Demonstrates expertise in financial processes, analysis, business planning, forecasting, and solutions driven  
•Knowledge of accounting principles, practices, (GAAP, IFRS) and regulatory requirements
•Strong proficiency in managing databases and applications, such as SAP, Hyperion, Essbase, and Excel 
•Excellent interpersonal, oral and written communication skills.  Uses discretion and confidentiality, and is meticulous
•Ability to adapt, work effectively under pressure, and meet established goals and objectives
•Excellent skills in managing and organizing priorities
•Works well with little supervision and with the broader team
Value Behaviours:
•Managing Finances
•Technical Skills
•Managing Multiple Priorities
•Project Management and Oversight
•Building Strategic Relations
Who We Are:
Recognized as a strategic partner, Sodexo is the global leader in services that improve Quality of Life, an essential factor in individual and organizational performance. Operating in 80 countries, Sodexo serves 75 million consumers each day through its unique combination of On-site Services, Benefits and Rewards Services and Personal and Home Services. Through its more than 100 services, Sodexo provides clients an integrated offering developed over 50 years of experience.  Sodexo's success and performance are founded on its independence, its sustainable business model and its ability to continuously develop and engage its 420,000 employees throughout the world.
Our Advantages 
*A wide array of interesting jobs *Nationwide locations *Tremendous growth possibilities *Continuous learning opportunities *Incentive Plans *Rewards & Recognition *Employee Benefits *Flexible Time *Discounts *Committed to People Development *Promoting Individual and Collective Achievements *Diversity and Inclusion *Corporate Citizenship *Hunger Fighting Initiatives *Environmentally Conscious………… To find out more, come visit us at: www.sodexo.ca
Sodexo is committed to Employment Equity and Diversity. We do not discriminate against any employee or applicant for employment because of national origin, race, religion, ethnic group, age, disability, gender, sexual preference, sexual or gender identity, status as a veteran or any other federal, provincial or local protected class.
"We welcome and encourage applications from people with disabilities.  Accommodation is available on request from candidates taking part in all aspects of the selection process."
*Only those candidates under consideration will be contacted. *