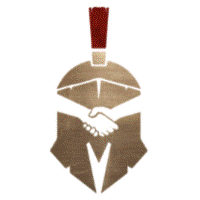 Junior Relationship Representative - The Acquisition Group
Edmonton, AB T5J 1V1
We are currently looking for a multi-skilled person who is versatile enough to embrace change and new challenges. This is a brand new and exciting position that will enhance your skills and will give you the added value to get and stay ahead of the game.


Job Summary:
The Junior Relationship Representative is a hybrid role. The primary function of this position is a combination of:
Identify, contact and build relationships with prospective Resident Managers (RM'S), Caretakers and Concierges in the Multi-Dwelling Unit (MDU) market (eg. apartments, condos, townhouses).
Sell and Promote TELUS products and services to customers in a wide variety of atmospheres (Mall events, lobby events, marketing in retail events and residential marketing).
Successful candidates must have a strong work ethic, passion to be part of the team, and desire to not only meet sales targets but to exceed them.


As a Junior Relationship Representative, you will be responsible for:
Building relationships with Resident Managers (RM'S), Caretakers and Concierges in the Multi-Dwelling Unit (MDU) market (e.g. apartments, condos, townhouses)
Conducting sales events within the buildings and achieving the sales targets
Making customers aware of TELUS products and services and closing the sale
Updating and reporting on all events booked to the sales manager
Building customer loyalty by effectively resolving any/all customer issues and providing the information of the special discounted TELUS services for their buildings
Wondering what it takes to join our team? Our ideal candidate will be:
High school graduate or equivalent
Preferred experience in the Telecommunication industry
Must be friendly, outgoing and have convincing strategies
Able to work full time-Monday to Friday
Must pass a criminal background check
Should be 18 years or older
You will be provided with competitive compensation which will include bonus and commission-further will be discussed during the interview process. Apart from daily trainings, you will be provided with Laptop and Tablet so that you can excel in your role.
If you feel you are up for this challenging role, then apply now.