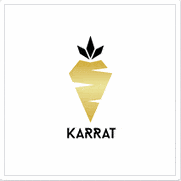 Junior Sales Executive - Karrat Management Inc
Calgary, AB T2N 2A1
Karrat Management is currently seeking for eager, motivated and goal-oriented individuals to join our team as a Junior Sales Executive. You will be responsible for overseeing and developing a sales team to drive company revenue.
Overview:
Leadership training, development and mentoring.
Acquiring new customers with leads provided by client.
Opportunities to grow into higher level leadership/management positions.
Travel for networking, conference and leadership development (Miami, LA, Montreal, Bahamas, Mexico, New York, Chicago, Texas).
Compensation for Entry Level: $700-$1700/weekly in uncapped commissions and bonuses.
Qualifications:
1-2 years Hospitality/Customer Service experience preferred.
Strong communication skills.
Eligible to work full-time in Canada.
18 years of age or older.
Student mentality - open to learning new things.
Apply to this ad for immediate consideration if you're a driven and ambitious individual who is ready to begin their career in a fast-paced industry with a growing company. Qualified candidates will be contacted by our team within 24-48 hours of applying.
700,00 $ - 1 700,00 $ /semaine
Uncapped commissions and bonuses.