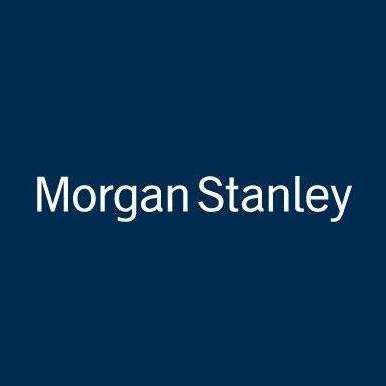 Lead Business Analyst, Enterprise System Management - Morgan Stanley Services Canada Corp.
Montreal, QC
Morgan Stanley is a global financial services firm and a market leader in investment banking, securities, investment management and wealth management services. With offices in more than 43 countries, the people of
Morgan Stanley are dedicated to providing our clients the finest thinking, products and services to help them achieve even the most challenging goals.
As a market leader, the talent and passion of our people is critical to our success. We embrace integrity, excellence, team work and giving back.
The Technology division partners with our business units and leading technology companies to redefine how we do business in ever more global and dynamic financial markets.
Our sizeable investment in technology results in leading-edge tools, software, and systems. Our insights, applications, and infrastructure give a competitive edge to clients' businesses—and to our own.
The role will be located at 700 Wellington, suite 2000, Montreal, Qc, H3C 3S4.
Enterprise Technology & Risk (ETR) is comprised of five primary areas:
- Core Infrastructure (CI) manages the infrastructure technology solutions to support the Firm's daily operations, enable our businesses to expand to new markets, offer new client products, and comply with evolving regulations.
- End User Technology (EUT) delivers core communication, collaboration and productivity tools across the Firm, including desktop and mobile devices, remote computing solutions, and multimedia services. 
- Quality Assurance & Production Management (QAPM) provides production management, quality assurance, and end user services for Institutional Securities and Support Services. QAPM also manages the Enterprise Command Center, Enterprise Systems Management, and Technology Disaster Recovery services.
- Technology & Information Risk (TIR) delivers first-line defenses to manage risks to Firm technology. TIR oversees programs that protect and enable the business, ensure secure delivery of services to our clients, address the risks presented by an evolving threat landscape, and meet regulatory expectations.
- Technology Business Development (TechBD) manages the Firm's strategic relationships with external technology companies.

Enterprise System Management (ESM) is a product engineering and development group within the Enterprise Technology & Risk division.  It is focused on tools, systems, data and services used by Firmwide Technology, including resource data (asset inventory etc), monitoring, application performance management, IT service management, automation, visualization and analytics tools. 
The Lead Business Analyst will be part of the Enterprise Resource Data Management team within ESM and report into the ERDM Product Manager. This group is responsible for developing and managing TAI,(Technology Asset Inventory) a Firmwide system used to describe the inventory, configuration and operational state of the Firm's IT infrastructure. The analyst will participate in the definition of data-models, business rules, and quality metrics for the suite of applications that fall within the TAI domain.
Key responsibilities include:
- Play a key role in articulating the scope, business requirements and user acceptance criteria of various initiatives
- Coordinate across business and technology teams to push delivery according to agreed schedules
- Collaborate with User Experience designers to prepare use cases, wireframes and application prototypes for review with business users and development teams
- Prepare detailed functional specifications and supporting documents to guide development teams
- Work with QA to review requirements and test scripts and assist in prioritizing and closing defects
- Plan and coordinate User Acceptance Testing for global stakeholders
- Meet deadlines and communicate any delays in a timely manner
- Assist in coordinating global project team activities

Skills/Experience Required:
- Bachelor in computer science, engineering or related fields
- 7+ years of industry experience in a business analyst or product management role in financial services
- Industry experience with implementation of Global Data Protection Regulation projects or solutions
- Experience with implementing data security solutions in financial firms
- Strong written, verbal and interpersonal skills, including the ability to interact effectively with business stakeholders to understand the business and gather requirements
- Familiarity with SDLC, Agile and project management methodology
- Highly detail-oriented
- Self-motivated, with a high level of initiative
- Ability to communicate complex analysis in a clear, precise, and actionable manner
- Proven ability to multi-task, managing concurrent avenues of delivery with minimal assistance.
- Proficiency in MS Office (Word, Excel, PowerPoint, Visio, Project), Jira, Jive and Sharepoint
- Strong tech writing skills and proven track record in developing functional requirements
- Understanding of complex data models and workflows and associated technologies related to graphdata models and asset inventory systems (E.g. Stardog, MarkLogic, MongoDB,…)

Skills/Experience Desired:
- MBA diploma
- Prior development experience
- Comfort working with ambiguity, managing and resolving complex issues
- Ability to challenge status-quo through identification of key business requirements and addressing through innovative solutions
- Affinity and experience with asset inventory systems
Salary range:  100 000 – 120 000
Benefits offered: A corporate medical, dental and life insurance as well as short-term and long-term disability insurance plans, 4 weeks of vacation per year, 6% RRSP matching to an annual cap of $8,000.
Morgan Stanley is an equal opportunities employer. We work to provide a supportive and inclusive environment where all individuals can maximize their full potential.