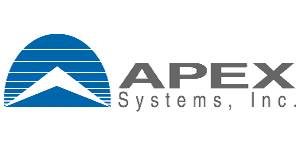 Lead Technical Program Manager - Apex Systems
Toronto, ON
Job DescriptionJob #:  1039384


 

Lead Technical Program Manager
Client: Enterprise Insurance
Contract: Permanent  
Location: Toronto
Job Description:
Does change excite you? Do you want to be part of the team that redefines how we build software? We are changing the way we unlock value through technology and we want you to be part of it! We are growing our Development Platform and Software Engineering unit with the vision to deliver quality software, which adds value to our customers, faster at scale.
The customer is at the focus of everything we do, and millions of end users rely on our products daily. We believe in the value of empowering engineers and developers with the resources to solve critical problems for the future of the business, which is why we need you.
We are seeking self-motivated engineer leaders in our Toronto Office, who are obsessed with delivering value, are forward-thinking, and excited to see the successful implementation of the products they deliver.
Be a customer advocate for our North America segments and foster relationships to drive long term value and support
Manage cross-squad programs across complex technical, regulatory, or other cross-cutting needs
Ensure progress against important milestones where consistent and coordinated implementation is required
Maintain a perspective on impact of change on patterns required for implementation
Develop patterns and documentation to ensure ongoing maintenance of technical and regulatory solutions
Collaborate with Subject Matter Experts across various topics to understand implications on the company's technology strategy
Translate requirements for multi-disciplinary, complex programs into technical specifications applicable across a broad range of projects
Evaluate and define technology standards to ensure compliance with program-level requirements
Work with partner teams to redesign process flows when necessary
Track emerging technology and policy trends that might affect day-to-day operations
Qualifications:
3+ years of relevant work experience in technical Product and Customer management in a software application and\or a Cloud services environment
Demonstrated technical experience in two or more of the following areas: platform or software engineering, networking, security, service management modernization, public cloud platforms
A passion for engaging customers. You have experience managing customers in an enterprise environment and are able to demonstrate excellence in customer service
Excellent organizational skills and the ability to manage multiple projects across multiple teams
Collaborative attitude, willingness to work with team members; able to coach, participate in code reviews, share skills and methods
Constantly learns from both success and failure as well as having good organizational and problem-solving abilities that enable you to manage through creative abrasion
You will be working with:
Cloud Foundry and other components supporting a highly-automated global engineering platform
Virtual infrastructure running Ubuntu Linux and Windows operating systems
Languages such as Java, JavaScript, .NET, HTML5, CSS3, Swift and/or similar technologies

 
 
 
 
 
 
 
 
EEO Employer
Apex Systems is an equal opportunity employer. We do not discriminate or allow discrimination on the basis of race, color, religion, creed, sex (including pregnancy, childbirth, breastfeeding, or related medical conditions), age, sexual orientation, gender identity, national origin, ancestry, citizenship, genetic information, registered domestic partner status, marital status, disability, status as a crime victim, protected veteran status, political affiliation, union membership, or any other characteristic protected by law. Apex will consider qualified applicants with criminal histories in a manner consistent with the requirements of applicable law. If you have visited our website in search of information on employment opportunities or to apply for a position, and you require an accommodation in using our website for a search or application, please contact our Employee Services Department at [ Phone number blocked ] .
* 3+ years of relevant work experience in technical Product and Customer management in a software application and\\or a Cloud services environment * Demonstrated technical experience in two or more of the following areas: platform or software engineering, networking, security, service management modernization, public cloud platforms * A passion for engaging customers. You have experience managing customers in an enterprise environment and are able to demonstrate excellence in customer service * Excellent organizational skills and the ability to manage multiple projects across multiple teams * Collaborative attitude, willingness to work with team members; able to coach, participate in code reviews, share skills and methods * Constantly learns from both success and failure as well as having good organizational and problem-solving abilities that enable you to manage through creative abrasion You will be working with: * Cloud Foundry and other components supporting a highly-automated global engineering platform * Virtual infrastructure running Ubuntu Linux and Windows operating systems * Languages such as Java, JavaScript, .NET, HTML5, CSS3, Swift and/or similar technologies