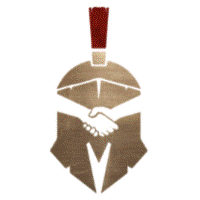 Marketing Agent-Client TELUS - The Acquisition Group
Nanaimo, BC V9R 3A7
We are one of the leading marketing and consulting companies in Canada. We work closely with a number of large companies -- such as TELUS Communications. We are expanding across Canada and looking for innovative and energetic people to join our growing team for our successful TELUS campaign!.
QUALIFICATIONS:
Excellent interpersonal and communication skills
Passion for growth and success mark
Superior organization and follow up skills
Must be able to travel and work with customers
Diploma or high school graduate preferred or commensurate experience
Ability to make quality presentations to small or large groups
Able to build strong relationships
SKILLS YOU WILL LEARN:
Learn sales and marketing fundamentals
Learn to conduct interviews and take part in the hiring process
Learn how to build, train, support and lead your own team
Develop management and office administration skills
DUTIES AND RESPONSIBILITIES:
A desire for leadership, personal and professional growth.
Represent TELUS in a professional and friendly manner
Training new marketing reps
Engage in events representing TELUS
Conducting marketing presentations
Answering customer inquiries in person and over the phone
Conducting follow-ups with existing customer
Customer service oriented with a passion for interaction.
Effectively work individually or in a team environment
WHAT WE OFFER:
Competitive compensation
Recognition of top performers
Uncapped Income
Opportunities for travel
Opportunities for advancement into leadership and management roles
REQUIREMENTS:
At least 18 years or above
Pass a criminal record check
Full-time availability
If you got what it takes, APPLY NOW!