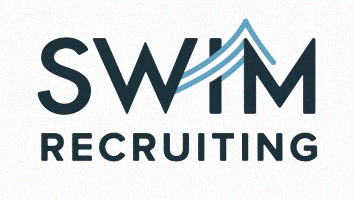 Marketing Automation Specialist - Swim Recruiting
Vancouver, BC
Great role for someone keen to develop their marketing experience within the fast-paced technology sector. Only 1 to 3 years relevant experience necessary. Exciting Vancouver-based company with clients around the world. 
Who- the Company:  
Our client is a fascinating company that is making the lives of software companies and software development professionals easier with their revolutionary product! They are a small yet might company that employs close to 150 people and their high-profile clients include Fortune 500 companies around the world. 
What- the Role: 
Our client is seeking a new Marketing Automation Specialist who will work on a variety of marketing campaigns and programs. The hiring manager is looking for someone who can become a SME in the organization's systems. This company has a small but mighty global marketing team. Swim Recruiting will provide interested candidates with a thorough job description on this role. 
Who- the Candidate:   
We are looking for people who can work at a fast-pace, who are self-motivated, and who enjoy problem solving. 
1 to 3 years' recent and relevant marketing automation experience
Experience with Marketo (marketing automation software owned by Adobe) is HIGHLY preferred, but not necessarily required for a bright and quick learner. 
Experience with Salesforce is preferred. 
Knowledge of global data privacy and communication legislation is a significant asset. 
Excellent written and verbal communication skills
High level of professionalism
Where:
Downtown Vancouver in a beautiful corporate office. 
How Much:
Base salary commensurate with proven experience and skills in marketing automation, please discuss with Swim.  
When & How to Apply: 
If you are qualified for, and interested in, this opportunity with a fascinating Vancouver technology company, please let Swim Recruiting know as soon as possible as this search is moving quickly! If you already have a Recruiter at Swim, please reach out directly.  If you do not yet have a contact at Swim Recruiting, please hit 'APPLY NOW' and send us your resume in Word format