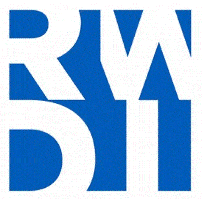 Marketing Communications Manager - Rowan Williams Davies & Irwin Inc. (RWDI)
Guelph, ON N1G4P6
RWDI is seeking an experienced and creative Marketing Communications Manager. We prefer this position is based in our corporate head office in Guelph.  We will also consider qualified and experienced applicants who prefer to be located in our Toronto office, with the expectation they will be available to travel to Guelph as needed for key meetings and to collaborate face-to-face with marketing comm's team members based there (about 3-4 times a month).
Role:
You will be an experienced and motivated "player/coach", who can build and lead a highly effective team of communications professionals, who also does not shy away from jumping in and executing the work.
Reporting to the Vice President of Marketing and Strategic Initiatives you will work collaboratively with senior leadership across all dimensions of our business to ensure our communications successfully achieve both operational and strategic goals. Initially the focus of your position and the team will be weighted mostly toward marketing communications, but as the team develops the balance will shift to include more of a focus also on internal communications and enhancing public relations.
The team you will lead provides the strategy, creation and maintenance of written communications, graphic design, website and digital content to meet RWDI's marketing and corporate communications needs. The team's responsibilities include:
Articulating our brand image and positioning, achievements, and goals to achieve a unified communication both internally and externally
Positioning RWDI and our senior technical leadership as thought leaders in our industry through the creation of content, including ghostwritten articles and blog posts
Development and implementation of a digital and social media strategy that builds the awareness and position of the RWDI brand through the creation of engaging "snackable" content   
The development of market-specific materials that supports our market sector strategies and priorities. Working with market sector leadership to identify and clearly communicate our value proposition for each of the individual and integrated services we provide
Supporting our project managers in the development of high-quality proposals and qualification packages for all top strategic pursuits, including using our team's marketing knowledge to storyboard and create content with messaging that positions RWDI as uniquely best qualified for each opportunity
Graphic design, videos and photography
Developing interview PowerPoint materials and content as in support of pursuit interviews, conferences and events
Media relations, including identifying opportunities, content creation and storytelling to support earned media in local, regional, national, and international press to achieve strategic recognition goals
Developing, organizing, cataloging, and consistently updating qualification content including project pages, project lists, resumes, databases, etc.
Internal communications and newsletters, updating website
 
Job Requirements:
We are accepting applications from candidates who have:
Experience leading and motivating a professional marketing comm's team
A curiosity to learn and tell the stories of a company whose mission is "Redefining possible."
Excellent written and oral skills with a creative flair for generating content that is compelling, informative and achieves the intended strategic marketing goals
Experience dealing in a fast-paced environment with multiple demands with a proven ability to meet deadlines and budgets.
A bachelor's degree in marketing communications, communications, journalism or a related field. Masters degree is a plus.
A minimum of 7 years related experience
Proficiency with Microsoft Office Suite, Adobe Creative Cloud and InDesign
Please submit your cover letter, a sample of your writing/communications and resume.
Salary: Commensurate with experience 
Thank you in advance for your application.  Only candidates selected for an interview will be contacted.  
 
RWDI endorses and practices the principles of equal opportunity employment.   
We are committed to diversity and inclusion.  
Accommodations are available during all stages of the recruitment process in accordance with AODA and the Human Rights Code.