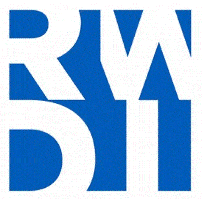 Marketing Communications Specialist - Rowan Williams Davies & Irwin Inc. (RWDI)
Guelph, ON N1G4P6
RWDI is seeking an experienced and creative Marketing Communications Specialist in our corporate head office in Guelph.   We will also consider qualified and experienced applicants who prefer to be based in our Toronto office, with the expectation they will be available to travel to Guelph as needed for key meetings and to collaborate face-to-face with marketing comm's team members based there (about 2-3 times a month).
Role:
You will join a foundational team of communications professionals working on a variety of digital and print communications efforts to achieve RWDI's operational and strategic goals. You will be a team player with excellent communication skills and the ability and desire to collaborate with people at all management levels and within the team.
You will report to the Marketing Communications Manager (a separate role we are also currently hiring for).
The primary responsibilities of the Marketing Communications Specialist role are to:
Produce and manage multiple, complex content streams for regular internal and external communications including web copy, white papers, project case studies, brochures, advertisements and social media postings
Support our project managers in the development of high-quality proposals and qualification packages for all top strategic pursuits, including using your marketing knowledge to storyboard and create content with messaging that positions RWDI as uniquely best qualified for each opportunity
Collaborate with senior technical leadership to develop "ghostwritten" copy for articles, white papers, and other thought leadership mediums
Research, draft, and compile content for internal communications, such as the firm-wide newsletter and news blasts such as project wins, research and innovations, key hires, and supporting messages from senior leadership
Provide sound counsel and substantive edits to enhance client and firm-facing communications
Create and execute sector specific communication campaigns to increase brand awareness and enhance brand positioning
Identify and pursue opportunities for new types of communications and platforms that support the firm's overall goals
Ensure internal and external communications are consistent with brand and messaging guidelines
Support major integrated marketing campaigns through development and execution of communications plans
Work closely with marketing staff and principals on feedback and approvals for a variety of communications
Collaborate with the internal producer of digital content and social media to incorporate interactive, video, and social media platforms into regular internal and external communications vehicles
Develop, organize, catalog, and consistently update qualification content including project pages, project lists, resumes, databases, etc
We are building a foundational team. The focus of the role may shift and become more specialized as the marketing comm's team grows and evolves.
Job Requirements:
We are accepting applications from candidates who have:
A curiosity to learn and tell the stories of a company whose mission is "Redefining possible."
Excellent written and oral skills with a creative flair for generating content that is compelling, informative and achieves the intended strategic marketing goals
Experience dealing in a fast-paced environment with multiple demands with a proven ability to meet deadlines and budgets
Experience working independently as well as within global cross-functional teams
A bachelor's degree in marketing communications, communications, journalism or a related field. Masters degree is a plus.
A minimum of 3 years related experience
Proficiency with Microsoft Office Suite, Adobe Creative Cloud and InDesign
Interest/learned knowledge in architecture/engineering and environmental science a plus
Please submit your cover letter, a sample of your writing/communications and resume.
Salary: Commensurate with experience 
Thank you in advance for your application.  Only candidates selected for an interview will be contacted.  
 
RWDI endorses and practices the principles of equal opportunity employment.   
We are committed to diversity and inclusion.  
Accommodations are available during all stages of the recruitment process in accordance with AODA and the Human Rights Code.