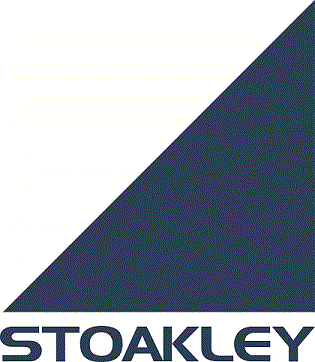 MARKETING MANAGER - Stoakley-Stewart Consultants Ltd.
Toronto, ON
POSITION TITLE:
Marketing Manager
JOB CATEGORY:
Sales/Marketing
INDUSTRY:
H.V.A.C./Refrigeration
LOCATION:
Toronto, ON
DATE:
December 12, 2018
JOB ORDER NUMBER:
201200
POSITION SUMMARY:
Our client, a global leader with over 1000 employees' worldwide, operating seven manufacturing facilities on three continents, currently has an excellent job opportunity for a Marketing Manager - HVAC Division. The incumbent will be expected to lead HVAC product portfolios, to establish the priorities, new product launches and existing products development to ensure sustain market share growth, as well to be able to keep the client's position as a world leader and innovator in the design, engineering and manufacturing of HVAC equipment
THE OPPORTUNITY:
Marketing and Business Strategy: 
Drives the implementation of consistent, effective and timely integrated Marketing Program plans for a HVAC products with the defined marketing strategy for that segment
Establishes strategic product alliances
Contributes to the company's overall marketing and business strategy.
Manages and monitors assigned personnel
Product Development:
Develops and implements controls to maintain HVAC product sales and margin commitments; monitors, on a monthly basis, product sales and gross margin achievement.
Develops the HVAC products portfolios and strategies to support world-wide sales and profit objectives; supervises, directly and indirectly, the development and implementation of the strategy.
Establishes and communicates HVAC product development objectives and priorities in conjunction with appropriate sales and marketing operative's inputs; recommends world-wide HVAC development plans and expenditures.
Develops or oversees the development of, and the maintenance of, all relevant training mechanisms, price fluctuations  lists and software, in support of the HVAC marketing mission 
Pricing Strategy:
Establishes and monitors global HVAC pricing strategy.
Develops, recommends and monitors objectives budgets, short and long range plan
Reports progress on monthly basis against budgets, objectives, business reviews, recommends, and implements corrective actions if necessary
Responsible for making recommendations about competitive market pricing based on elaborative competitive  products  analysis
On a continual basis, interacts with field selling matrix (i.e. Reps, Agents, RMs, OEMs, National Accounts, etc.)
REQUIREMENTS & QUALIFICATIONS:
Mechanical Engineering Degree and ideally a masters/MBA with a focus in Global Marketing
6 years' experience in sales and marketing management an asset
Strong interpersonal and organizational skills.
International or Export Sales experience is a must
Profound and contemporary HVAC product knowledge and systems knowledge
Self-starter. Able to work independently.
Expert level of using Microsoft Office
Outspoken and outgoing personality that thrives in multicultural environment
EXPERIENCE: In order to be COMPETITIVE for this position, you will have:
Global HVAC market sales experience
International or Export Sales experience
Extensive experience working with HVAC Systems
Excellent interpersonal and customer service skills.
Strong analytical and problem-solving skills.
HVAC Commercial product lines
COMPENSATION:
Excellent compensation package including bonus (based on attainable targets), sales commissions, and benefits package including RRSP, Dental and Medical.
EMPLOYMENT TYPE:
Permanent, Full Time
REQUIRED TRAVEL:
No
RELOCATION ASSISTANCE:
No
MANAGES OTHERS:
No
CONTACT:
Deborah Milo, Managing Director
HOW TO APPLY:
Please click on the "APPLY" button located elsewhere on this job posting (preferred) or email your resume to:  dmilo@stoakley.com
LEARN MORE ABOUT THE RECRUITER:
Deborah Milo: http://stoakley.com/meet-deborah-milo/
KEYWORDS:
HVAC, HVAC sales, Heating, Ventilation, Air Conditioning, Sales, Gas furnaces, air conditioners, boilers, heat pumps, roof top units, unit heaters, gas hot water tanks, tankless water heaters, and chillers.
ABOUT STOAKLEY-STEWART CONSULTANTS:
Stoakley-Stewart Consultants Ltd. is an Executive Search/Recruiting Firm with international reach. We opened our doors in 1977 and have grown to be one of the most successful employment agencies in Canada, boasting over 300 person-years of recruiting expertise.  We house a team of top-notch consultants, each acting as Subject Matter Expert in their chosen field. As a result, we provide professional recruiting services to clients and candidates in a variety of industries.

This expansive breadth of experience allows us, as a firm, to satisfy all of your hiring/employment needs. In accordance with Canadian laws, it is the policy of Stoakley-Stewart Consultants to consider all qualified individuals for available positions without regard to race, colour, religion, sexual orientation, country of origin, age, disability etc.

See ALL of our open jobs at: http://data.stoakley.com/alljobs.asp
WHAT ARE WE KNOWN FOR AND HOW DO WE HELP?
Helping talented professionals secure new, exciting and rewarding career opportunities.
Treating each unique individual with professionalism, respect and integrity.
Meeting your distinct needs by matching you with the right corporate culture.
PRIVACY POLICY:
Our Corporate systems comply with the provisions of the Personal Information Protection and Electronics Documents Act ("PIPEDA") which became effective January 1, 2004. To view our complete Privacy Policy please visit: http://stoakley.com/privacy-policy-2/
CONSENT POLICY:
By you ("the applicant") submitting your resumé and/or personal information here, grant Stoakley-Stewart Consultants Ltd. ("SSC") the right to use personal data for recruitment and selection purposes. The applicant understands that the applicant's personal information is only collected, used and disclosed by SSC in accordance with this form or otherwise as permitted by law. The applicant authorizes SSC to collect, use and disclose their personal information in order to attempt to assist them in gaining employment with of one of SSC's clients. For this purpose and as part of this process, the applicant authorizes SSC to take a number of steps, typically including, but not necessarily limited to: Obtaining their resumé and references (and any updates thereof); Interviewing them; Producing a video-clip of them; Speaking with their references; Verifying information and performing other searches and checks, done either by SSC or by an independent agency on behalf of SSC; Evaluating information about the applicant to analyze their suitability to potential positions; Disclosing any information about the applicant as provided by the applicant, by references and by other sources to any present or future client of SSC who, based on the applicant's qualifications, work requirements, desires and other factors and determined solely in the discretion of SSC, has or may have a position to which the applicant is or may be suited. The applicant understands that SSC will not disclose their information to a present or future client without speaking to the applicant first and receiving the applicant's verbal consent.
FOLLOW US FOR THE LATEST JOBS, CAREER ADVICE AND JOB MARKET TRENDS: