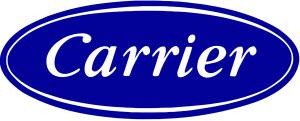 Marketing & Product Manager - Carrier Commercial Service
ON
Role Summary
The purpose of the role is to plan and implement sales and marketing activities with the aim of meeting company targets for develop growth and profitability, so as to maintain and develop sales of Riello products range, in accordance with agreed business plans; Following the Riello Marketing and Engineering guidelines, She/He is responsible for developing, implementing and executing strategic marketing plans for North America Market (or lines of business and brands within an organization) in order to attract potential customers and retain existing ones. Responsible for developing effective marketing strategies and plans to communicate the features and benefits of new products to customers. Establish timescales for upcoming products, managing the phase-in and phase-out process of products, influence pricing and packaging, guide and support sales teams, develop messaging and market positioning around products and take part in presentations and events organized for customers.
Duties & Responsibilities
• Leading the market awareness and analysis, product ideas and innovation for North America market;
• Define product portfolio according to market and customer needs;
• Establishes marketing goals based on past performance and market forecasts;
• Oversees current offerings and comes up with initiatives for new products or services, according to customer needs;
• Researches and analyses market trends, demographics, pricing schedules, competitor products, and other relevant information to form marketing strategies;
• Approves and oversees the creative development of promotional materials, website content, advertisements, and other marketing-related projects;
• Setting up product profiles product specification and related compliance;
• Investigating market in terms of development business opportunity;
• Interfacing with Riello Marketing & Engineering Direction and Sales Team, implementing and delivering strategic plans, initiatives and projects, monitoring expected results and variances in order to achieve the strategic goals;
• Tracks all marketing and sales data and creates detailed written reports and verbal presentations to bring to senior executives;
• Adjusts marketing campaigns and strategies as needed in response to collected data and other feedback
Job Requirements:
Education: University Master Degree in Mechanical Engineering or related engineering degree (as Electrical or Thermo Hydraulic) or Economics, Marketing, Business, or a Related Field.
Specialized knowledge:
Minimum of 10 years of experience gained in similar position within large multinational industrial companies; proven marketing experience in B2B segment with extensive knowledge of leading marketing campaigns across multiple channels; experience in product marketing, business development with a strong emphasis on roadmap execution, winning projects and driving revenue; Italian language understanding and speaking is appreciate; Earlier project management experience is considered a distinct advantage.
Other requirements: • Ability to develop effective working relationships internally at a variety of levels and work closely with commercial departments such as sales, operations and product development; Organized and analytical, able to work under pressure and to make the right priorities; very good communication skills and public speaking complete the profile. Solid problem solving, decision making and analytical capabilities; Well-presented and businesslike.
Working conditions Willingness to travel is required