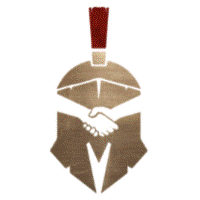 Entry Level Business Sales - The Acquisition Group
Victoria, BC V8W 2H9
Our company is a full-service Marketing and Management Consulting Firm. We specialize in professional in-person sales, customer retention, and marketing, with a focus on superior customer service, while representing one of Canada's largest brands: TELUS Communications.

We are now looking for motivated individuals to join us in our Small Business Solutions Campaign. This job involves in-person sales, client brand marketing, business account development, and customer service.
The chosen candidate will be cross-trained in the areas of customer interaction and sales, client communications, business account acquisitions, leadership, interviewing, and office administration. Our training methods are proven to shape our team members into multifaceted top professionals!

Responsibilities:
• Develop and sell new account activations and build your client base by cold calling, prospecting and visiting small to mid-size companies, from given territory.
• Present and gain permission from new and existing account holders for an upgrade to their existing High-Speed services, providing them with a FREE WIFI HOTSPOT
• Manage customer relationships and sales funnel in SalesForce, Excel, etc.
• Work closely with Operations to make recommendations on process improvements
• Reporting on qualitative feedback from consumers and promotional results
• Track sources and complete paperwork and tablet reporting correctly to document sales/production as required
• Become a team leader: develop and train other team members into sales-ready representatives
• Create and teach workshops in classroom style team atmosphere

Basic Requirements:
• 18+ years of age
• Able to pass a Criminal Record Check
• Full-time hours, Mon-Fri
• Positive attitude!
• Strong communication skills
• Enjoy working independently and in a team atmosphere
• Driven to learn, experience, and succeed!
• Vehicle and license preferred, but not required

Perks:
• Full training on various skills
• A fun and supportive working atmosphere
• Long term career growth and advancement available
• Compensation: Base pay plus uncapped commissions
• Regularly paid team nights and company events
• Our Management Training Program offers an exciting opportunity for hands-on leadership and management experience!

Apply today with a resume and short cover letter to be considered for a face to face interview.