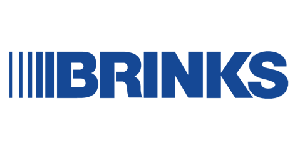 Mechanics - Brink's Canada Limited
Toronto/GTA, ON M8W3S2

Job ID: 30638


Position Description:
About the Job

We have an exciting career opportunity for two (2) Full Time Mechanics at our Toronto, Ontario branch (Etobicoke Area) for individuals who are looking to enhance his or her career with a premier fleet provider. Reporting directly to the Fleet Manager, this position will be responsible for all aspects of the repair and maintenance of the Toronto fleet. As we expand our fleet department, this is an excellent opportunity to get in at the ground floor and build seniority with highly regarded leader in the armoured truck industry.

What we're looking for

The Mechanic is responsible for performing minor and major mechanical repairs for the fleet vehicles and mentoring other mechanics. This position functions in an armed environment however a firearms license is not required. We have Monday – Friday day shifts available. Day and afternoon shifts available Monday to Friday

You will have the opportunity to:
• Perform A and C checks
• Follow PM guidelines
• Repair engines, drivelines, steering, suspensions, brake systems, frames, axles, electrical, hydraulic and air conditioning systems
• Diagnose electrical issues.
• Road test vehicles to ensure quality of work performed
• Troubleshoot and repair lift gates as required
• Diagnoses and/or corrects problems with Cummins and International diesel engines and Allison automatic transmissions using computer diagnostic equipment and or maintenance manuals.
• Diagnose and repair issues with brakes, steering and other truck components in a safe and efficient manner in accordance with approved policy.
• Perform routine services and MTO inspections; records readings, and repairs made.
• Lubricates, oil changes, and battery services.
• Performing other duties as assigned.


Position Requirements:
Ideally you will have:
• Minimum 4 years of mechanic experience on light and heavy equipment
• Current 310T certification
• ODP certified. (means Ozone Depletion Prevention, it is required to perform A/C work
• Experience with MaxxForce DT & Cummins ISB platforms.
• A current valid G Class or higher Driver's License
• Satisfy all Ministry of Transportation requirements
• Action oriented and able to work well under pressure
• Applicants must have a valid 310T license and preferably a minimum 4 (four) years' experience.
• Experience with DPF/DOC/SCR after treatment exhaust systems would be an asset.
• Must be able to read and understand electrical schematics and ladder logics for the purpose of repair.
• Must have Air Conditioning experience and have a valid ODP (Ozone Depletion Prevention) card or successfully obtain card as a condition of employment.
• Must have a valid certificate to operate a fork lift, or successfully obtain as a condition of employment.
• Must be resourceful and have initiative to work with little supervision.
• Must hold and provide a copy of a valid Ontario Driver's License Class G

Why Brinks

Since its inception in 1859, Brinks has transformed into a trusted global leader in security-related services for clients including banks, financial institutions, mines, retailers, and diamond and jewelry companies. Working for Brink's can provide you with several opportunities to not only better your professional career, but also help improve your personal life.

Some of the benefits of working for Brink's include:

• Union position
• A yearly tool allowance in place under the current New CBA.
• Education Assistance Program
• Health and Wellness Programs
• Competitive Employer Pension and Benefits Plans
• Continuous opportunities to learn, develop, and practice new skills
• Work location that is close to major TTC bus stops on Horner and Brown's Line
• Free employee parking
Job Details:
Permanent Full-Time (UNIFOR 112)

Salary Range: $35.63 per hour + Benefits


.