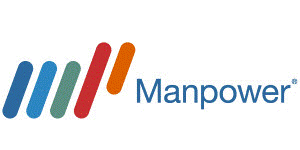 MIG / TIG Welders - no red seal required - Manpower
Coquitlam, BC
Manpower is currently recruiting FULL TIME TEMPORARY TO PERMANENT MIG/ TIG Welders on behalf of one of our major client in Coquitlam, BC. Our client seeks experienced welders to perform manual MIG/ TIG welding to fabricate structures. This company offers a competitive hourly wage, opportunity for growth, and a company standard benefits plan after 3 months.

Job Details:

*Shift: are Monday to Friday 6:00AM -2:30PM or 2:00pm to 10:30pm

*Competitive and commensurate compensation;

*Company standard benefits plan (after three months);



Job Duties:

*Reading blueprints and welding specifications to perform manual MIG welding to fabricate steel products;

*Layout and fit steel structures and prepare parts for structural assemblies using metal processing equipment;

*Maximizing utilization of materials and minimizing material waste;

*Following work procedures, company policies, and OH&S legislation.

Qualifications:

*2+ years of manual MIG and or TIG welding experience;

* RED Seal is an asset but is not mandatory for this job;

*Demonstrated knowledge of and skill in reading blueprints and welding specifications, standard and metric measurements, and quality assurance and self-inspection techniques;

*Effective communications skills (English);

*Seeking: detail-oriented and team-oriented professionals.

We encourage all interested candidates to apply for immediate consideration send your updated resume to

gabriel.borges@manpower.com

Manpower Group recognizes the importance of providing an accessible and barrier-free environment. We are committed to creating a welcoming, fair and inclusive environment by offering equal opportunity to access our services. At Manpower Group, we are committed to providing accommodations, and will work with you to meet your needs. We love referrals. Visit www.manpower.ca/referral to easily share opportunities with friends and family and increase your compensation by $100 for each successful referral after they complete 80hs working with us.