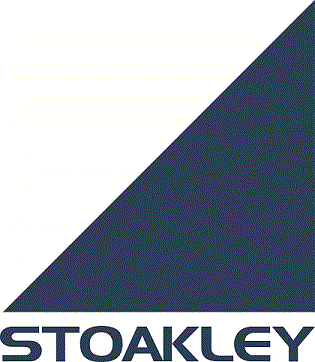 MILLWRIGHT - Stoakley-Stewart Consultants Ltd.
Toronto, ON
POSITION TITLE:
MILLWRIGHT
JOB CATEGORY:
Skilled Trades
INDUSTRY:
H.V.A.C./Refrigeration
LOCATION:
Toronto, ON
DATE:
February 19, 2019
JOB ORDER NUMBER:
201294
THE COMPANY:
Our client is an industry leader in the manufacturing and provision of products in the HVAC industry for both industrial and commercial use.
THE OPPORTUNITY:
Due to expanded growth, our client is looking to add a Millwright to their busy operation. We are looking for a proactive and experienced professional who is results oriented, has strong problem solving skills and a desire to affect change on the manufacturing floor. Our client offers a competitive compensation and benefits package with tremendous opportunities for advancement.
POSITION DESCRIPTION:
The Millwright will be responsible for providing mechanical support to plant operations, including troubleshooting, diagnosing and repairing hydraulic, pneumatic and electrical problems.
EXPERIENCE: In order to be COMPETITIVE for this position, you will have:
Minimum of 3 years as a Millwright in a manufacturing (HVAC environment).
Experience within the sheet metal industry.
COMPENSATION:
Competitive and comprehensive compensation plan, commensurate upon experience.
EDUCATION:
Valid Red Seal Millwright ticket required.
EMPLOYMENT TYPE:
Full-Time
REQUIRED TRAVEL:
Full-Time Afternoons
RELOCATION ASSISTANCE:
No
MANAGES OTHERS:
No
CONTACT:
CHRIS SOULES, CORPORATE RECRUITER
HOW TO APPLY:
Please click on the "APPLY" button located elsewhere on this job posting (preferred) or email your resume to: csoules@stoakley.com
LEARN MORE ABOUT THE RECRUITER:
Chris Soules: http://stoakley.com/meet-chris-soules/
KEYWORDS:
Millwright, Industrial Mechanic, Maintenance Mechanic, HVAC, sheet metal, venting, hydraulics, pneumatics, manufacturing.
ABOUT STOAKLEY-STEWART CONSULTANTS:
Stoakley-Stewart Consultants Ltd. is an Executive Search/Recruiting Firm with international reach. We opened our doors in 1977 and have grown to be one of the most successful employment agencies in Canada, boasting over 300 person-years of recruiting expertise.  We house a team of top-notch consultants, each acting as Subject Matter Expert in their chosen field. As a result we provide professional recruiting services to clients and candidates in a variety of industries.

This expansive breadth of experience allows us, as a firm, to satisfy all of your hiring/employment needs. In accordance with Canadian laws, it is the policy of Stoakley-Stewart Consultants to consider all qualified individuals for available positions without regard to race, colour, religion, sexual orientation, country of origin, age, disability etc.

See ALL of our open jobs at: http://data.stoakley.com/alljobs.asp
WHAT ARE WE KNOWN FOR AND HOW DO WE HELP?
Helping talented professionals secure new, exciting and rewarding career opportunities.
Treating each unique individual with professionalism, respect and integrity.
Meeting your distinct needs by matching you with the right corporate culture.
 YOU CAN ALSO VISIT US AT AND FOLLOW US ON:
#LI-CS1