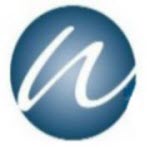 Mould Maker - Winter Technical Staffing
concord, ON
Title: Mould Maker
Type: Full Time – Permanent
Location: Concord, ON
Position(s) 2 (1 for afternoons and 1 for Nights)
Pay: $30+ per hour + shift premiums - depends upon experience
Benefits: Yes
Shift: 1 for afternoons (2 pm to 10 pm) and 1 for Nights (10 pm to 6 am)
Shift Premium: Afternoons ($0.60 per hour) - Nights ($0.75 per hour)
KEY JOB RESPONSIBILITIES:
Perform the work of a Mould Maker often at a level requiring greater judgment, experience and skills.
Repair and test molds and tooling by lay out, setting up, machining and finishing metal stock.
Verify conformance of repaired molds or tooling to specifications by checking dimensions, clearances, and alignments, consistently working to close tolerances.
Repair and trouble shoot molds in molding machines and diagnose faults during preventative maintenance procedures.
Operate a variety of machine tools to cut, mill, grind or otherwise repair work piece to prescribed dimensions and finish.
Operate crane to remove and/or relocate molds to specific work station/equipment.
Provide assistance and guidance to a team of Mould Makers and Apprentices to support production and related problems.
Must be willing to work on all Downstream Tooling as required in both Plant locations as Toolroom Supervisors see fit
Promote and comply with health, safety, and environmental standards, safe operating procedures, good housekeeping practices and the observance of protective equipment requirements at all times.
Any other reasonable duty required by Management.
In the process of building tooling, verifies tool designs for feasibility and functionality before completion, feeding back any modifications or concerns to supervisor.
Dismantle and repair or replace mold parts, units or fixtures, fitting and assembling parts and testing repaired tooling for proper operation, operating press as required.
Fit and assemble new tools then test completed tooling for operation by proving out in a press, unit or fixture.
QUALIFICATION & SKILLS:
Ontario Certificate of Apprenticeship (Mould Maker)
Must possess hand finishing capabilities, hand benching and polishing
Good communication, organization and interpersonal skills
Must possess basic knowledge
If you have the skills and experience that we are looking for to be successful in this role, please submit your resume by email to rob@winterstaffing.com , or fax 416-495-8487 quoting the job title in the subject line. Only successful candidates will be contacted for an interview.
                www.winterstaffing.com
                    We are an equal opportunity Employer
à partir de 30,00 $ /heure