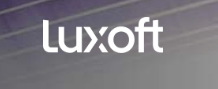 Murex Professionals for Toronto - Luxoft USA Inc
Toronto, ON
Excelian Luxoft Financial Services has one of the world's leading Murex practices. We are a top-tier Murex Alliance Partner and a market leader in implementation, integration, upgrade and migration. We provide end-to end project services and have delivered over 200+ successful Murex projects across all major asset-classes and sectors including investment banking, asset management, corporate treasury and insurance.

Whether you possess a background in finance, technology or Mathematics, your experience in the capital markets industry would be of high interest to us

Responsibilities:
- Provide functional Murex input to implementation of Murex cloud deployment
- Liaise with technical team(s)
- Provide functional Murex input to across traded financial asset classes
- Products (IRD, CRD, EQD) management and validation
- Manage day-to-day assigned project tasks to complete various deliverables
- Analyze, formulate, proposed, develop and/or contribute to overall solutions as per project deliverables

Required:
- Strong product knowledge in IRD, CRD, EQD and Market Risk Management (including VaR, stress-tests, back-testing)
- Strong understanding and some experience in Market Data, Curve structure, Simulations, and Trade Life Cycle
- Strong problem solving skills and attention to detail
- Strong presentation skills
- Strong relationship building skills both internally and externally

Must Haves:
- 2+ years' experience with Murex
- Must have strong personality, logical and analytical skills
- Be detailed-oriented, a quick learner and self-starter
- Possess good verbal and written communication skills
- BS or higher degree in Finance, Mathematics or equivalent
- Must have strong organization skills
- Analytical decision-making: identifies and solves problems using insight and experience to make good decisions
-Communication skills: expresses ideas effectively, both verbally and in writing; adjusts language, terminology and non-verbal communication as appropriate.

Preferred:
- Implementations and upgrades: MXpress; FEM migrations, MXplus updates and MX.3 main-branch upgrades
- Trade life cycle management
- Market Data management
- Knowledge in SQL (Oracle and/or Sybase) and Unix commands is a plus
- Client focus: understands clients' businesses; identifies and understands the needs and objectives of clients, both on an individual and corporate basis; builds strong relationships to aid Excelian's aim of being a trusted partner to the clients.
- Teamwork: works effectively with others; helps to build strong teams and networks.
85 000,00 $ - 145 000,00 $ /an