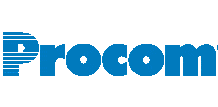 Network Specialist de Procom
Burnaby, BC
Client ID: 278475

Network Specialist 

On behalf of our client, Procom is actively seeking a Network Specialist  Network Specialist Job Details 
Internal network team member responsible for the ongoing operations of the Enterprise Network (3,300 devices, 500 locations, 8 data centers, spanning 12 countries,
Monitor trouble ticket systems (nuCool, BMC Remedy) for issues related to internal business network and work to meet all SLA's for remediation.
Work on proactive monitoring systems tool changes, documentation updates and process improvements to minimize duration and impact of network system issues.
Develop Change Management skills through change deployment and coordination.
Knowledge and experience in Cisco WAN LAN and VoiIP technologies (Catalsyt 3850, 6800, Cisco ISR 43xx, Cisco Nexus 5K, 6K 7K fabric path deployments, Cisco ASR 1K and 9K, CIsco Unified Communications systems and desktop equipment, Riverbed WAN acceleration equipment and systems.
Network Specialist Mandatory Skills 
Knowledge of Cisco routers (ASR9K, ASR1K, Catalyst 6800/9300/9400) and switches (Nexus 5K/6K, Catalyst 3850) from troubleshooting perspective
Troubleshooting knowledge of WAN service provide issues, LAN interface and VLAN issues, WAN routing (OSPF, BGP) issues.
Knowledge of TCP/IP and UDP protocols and ability to use those skills to troubleshoot network and application related issues
Network Specialist Duration 
6 months
Network Specialist Location 
Burnaby, BC