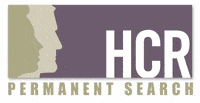 Operations Manager - HCR Permanent Search
VAUGHAN, ON
Our client, a world class Tier 1 automotive parts manufacturer in the Vaughan area is currently recruiting for an Operations Manager with experience working in a large Tier 1 automotive parts manufacturing environment to join their leadership group.
WHAT'S IN IT FOR YOU:
Opportunity to work for a very well respected, world class manufacturer that has enjoyed many years of success and stability.
Paid additional training and development.
Excellent growth and advancement opportunities.
An excellent compensation package including:
- Competitive salary
- Excellent benefits
- RRSP matching
- Profit sharing
Requirements:
- Related post secondary education
- Must have a minimum 5 to 7 years experience in an automotive parts manufacturing environment with specific knowledge of paint processes
- Good understanding of FMEA, SPC, 8D, VEVA, APQP, DOE, Control Plans and Lean Manufacturing
- Proven effective team member with experience providing leadership support for production and problem solving
Contact and Resume Submission
If you feel you are an excellent candidate and have the required skills and experience indicated above, please send your attached resume and any important details to HCR Permanent Search, care of the Recruitment Consultant listed below. Only qualified candidates who are local to the Greater Toronto area and can work in Canada without restriction will be contacted.
Aaron Berger
Sr. Recruitment Consultant
HCR Permanent Search
(905) 669-2400 x 2239
Email: aberger@hcr.ca