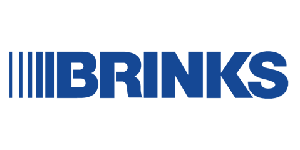 Part Time Driver & Guard- Barrie - Brink's, Incorporated
Central Ontario, ON L4N4Y9

Job ID: 27356


Position Description:
The Armored Guard position is responsible for protecting company personnel, property and shipments for which the company is responsible. This position functions in an armed environment. This position requires the enforcement of rules to protect the premises and property of Brink's and its customers and in armored vehicles in transit, as well as the safety of persons on the premises of Brink's and its customers, including armored vehicles.

Key Responsibilities:
• Remain alert and prepared at all times, not only protecting the crew or premises against attack, but also watching for the accidental mishandling of packages that might result in a loss
• Observe all security and safety procedures
• Accompany a messenger to and from points of delivery or pickup or remain at a certain post


Position Requirements:
• Able to work weekends, holidays and/or extended hours
• A valid firearms permit and ability to pass applicable firearms licensing requirements
• Able to lift at least 35 pounds

In accordance with our Employment Equity Policy, Brink's welcomes and encourages applications from
qualified women, men, members from visible minorities, aboriginal peoples and persons with disabilities.


.