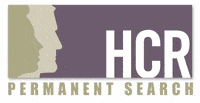 PLC Programmer de HCR Permanent Search
VAUGHAN, ON
HCR Permanent Search is currently working with a top manufacturing company in Vaughan who needs to hire a PLC Programmer. They have two opportunities. One is for someone who can program PLC's from scratch. This is a salaried position. The other role requires the person to have experience troubleshooting PLC's. This is an hourly paid position.
To be considered you would need experience with two of the three items that are listed :
-Mitsubishi PLC's
- Fanuc Robots
- Eplan
MINIMUM REQUIREMENTS
• A minimum of 5 years of experience programming or troubleshooting PLC's for automation or assembly machinery
• Degree/diploma in electrical/electronic engineering
• Experience programming or troubleshooting robots or other types of automated equipment
• Experience working with CAD software (programmer role).
RESPONSIBILITIES
• Program/Troubleshoots, modify and or write PLC programs on production or testing equipment.
• Maintain electrical schematics, safety circuits and logic diagrams
• Ensures equipment or tooling ensuring are in full compliance to electrical and safety codes.
• Support Continuous Improvement functions by assisting in troubleshooting and machine diagnostics to determine root cause and effective corrective actions
Contact and Resume Submission
If you feel you are an excellent candidate and have the required skills and experience indicated above, please send your attached resume and any important details to HCR Permanent Search, care of the Recruitment Consultant listed below. 
Only qualified candidates who are local to  the Vaughan area and are eligible to work in Canada without restrictions will be contacted. Thank you for your interest.
Aaron Berger
Sr. Account Manager
HCR Permanent Search
Ph: 905-669-2400 x2239
Email : aberger@hcr.ca