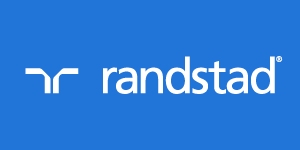 Project Coordinator - Randstad
Montreal, QC
Project Manager

Description:

Reporting to the Senior Manager, Employee Sales Training, the Project Manager will be fully responsible
for their assigned projects. The candidate will oversee the execution of projects and work with
multidisciplinary teams. The candidate will ensure that each deliverable will run smoothly in order to
respect the scope, objectives, costs, deadlines and expected quality of the projects that he/she will be
working on. The Project Manager will ensure that projects are structured and risks are proactively
managed to ensure a successful delivery of their mandates.
As part of the Project Manager's duties, the successful candidate will be required to work on medium to
high complexity projects that span across several spheres of activities. The successful candidate must
have a strong experience in project management across multiple business units.

Responsibilities (Tasks):
- Collect relevant information on the project(s) and validate that it corresponds to the needs and
objectives expressed by the client
- Ensures alignment and understanding of project(s) by the stakeholders
- Maintains effective communication between the various project stakeholders
- Provides frequent statuses, progress, issues and risks associated with the project(s)
- Put in place the necessary modalities and tools for good project management practices (project
plan, schedule, risk register, progress report, etc.)
- Make recommendations to key actors by providing guidelines and solutions to problems
encountered during the project(s)
- Makes sure the scope, objective, schedules and costs of the project(s) are fully respected
- Coordinate with other projects of the organization, if applicable
- Document lessons learned
- Ensures approval of deliverables at the end of a project
- Ensures compliance with the standard and policies in effect in the organization
- Proceeds to proper project closing
Skills and Qualifications:
- Minimum of 5 years experience in project management across different business sectors. Ability
to manage large and complex projects.
- Strong knowledge of methodology and best practices in project management (eg, Project
Management Institute). Recognized training in project management desirable; PMP certification
an asset.
- Excellent communication skills, both oral and written
- Recognized leadership skills to negotiate, motivate and manage large teams
- Ability to cope with ambiguity, uncertainties and frequent change in priorities
- Mastery of MS Office Suite (Word, Excel, PowerPoint, MS Project)
- Must be bilingual (English and French)
Work Conditions :
- Ability to work effectively with virtual teams, simultaneously manage multiple projects and respect
tight deadlines.