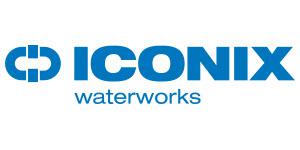 Project Manager - East - ICONIX Waterworks LP
London, ON
Duties and Responsibilities We're Building a Community of Brilliant Problem Solvers.
ICONIX is a family of real world problem solvers. We provide the products and services that are essential to keeping water flowing for everyone. We're looking for smart people like you who can make a real difference.
ICONIX is currently looking for a Project Manager to lead upcoming water meter projects in Ontario. This role has the flexibility to be based either out of our London branch or our Ajax branch.
Creating and managing productions schedules, monitoring and controlling project costs (budgets and expenditures),  creating and maintaining project documents, and ensuring projects are executed in accordance with the plan.
Assisting with budget recommendations.
Preparing contracts and negotiating changes to contractual agreements.
Directing and supervising staff, participating in recruitment, selection, orientation, training and evaluation of employees.
Overseeing the inventory management system and procurement process, preparing reports, managing materials forecasts and acting to maintain minimum inventory levels to enable quick order fulfilment consistent with the needs of field support.
Responding to customer inquiries, problem solving in a professional and effective fashion and acting as a resource in resolving customer issues brought to the department.
Chairing and facilitating meetings where appropriate and distributing minutes to all project team members. Documenting and following up on important actions and decisions from meetings.
Directing and coordinating activities of personnel engaged in meter installation, order entry, purchasing, materials management, requirements forecasting and distributing materials, equipment, and supplies.
Overseeing and managing the work order management system (WOMS) to ensure work order generation is properly uploaded to appropriate software program.
Assisting with the preparation of RFP responses.
Providing feedback to the Company regarding service failures or customer concerns.
Providing feedback to the Field Services team to ensure all personnel have accurate and timely information on order status and/or changes.
Working with a family of real world problem solvers.
Qualifications
Diploma or Degree in related field, or Journey level trades certification.
PMP certification or willing to work towards obtaining such certification.
3 Years' experience in a related field.
Experience using computers for a variety of tasks.
Competency in Microsoft applications including Word, Excel, MS Project and Outlook.
Knowledge of file management, transcription, and other administrative procedures.
Ability to work on tight deadlines.
A strong commitment to health and safety.
Minimum qualifications include passing ICONIX's background checks, and ability to drive (must be able to provide current driver's abstract which shows you are in good standing).
Interested in a career at ICONIX? Join the flow of ideas: iconixww.com/careers
Overview ICONIX. Real People. Real Service. Real Solutions.
ICONIX is a leading independent waterworks partner who offers an agile, expert team of trusted, technical problem solvers, providing reliable access to innovative products and services for businesses and communities across North America that depend on essential infrastructure.  We're building a community of brilliant problem solvers. This is a place where you will be empowered to do your best work. We need real-time problem solvers like you to join our team.
ICONIX is committed to providing an inclusive and accessible candidate experience. Accommodations are available upon request.   We thank all candidates for their interest; however, only those shortlisted will be contacted. 
ICONIX Waterworks is proud to be part of the Deschênes Group, which has been recognized as one of Canada's Best Managed Companies for 10 straight years. This great result is only made possible by the commitment of all employees within the Deschênes Group, which has been a Platinum Member, the highest level of recognition that can be achieved within this awards program, since 2015.
 ***ICONIX employees must apply via our internal portal***
*WPJSS