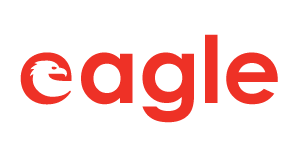 Project Manager - Eagle Professional Resources
Ottawa, ON K1R7x7
Eagle currently has a career opportunity for a Project Manager and we are looking to speak to qualified candidates with the skills and experience outlined below.


This position is a three (3)-month contract located in Ottawa, ON to start September.


As the Project Manager, you will be responsible for:
Managing two complex, simultaneous initiatives that span one or multiple lines of business;
Providing on-site leadership for project team by building and motivating team members to meet project goals, adhering to their responsibilities and project milestones;
Full project life cycle ownership as guided by the Company's delivery model;
Managing all aspects of multiple related projects to ensure the overall program is aligned to and directly supports the achievement of strategic objectives;
Reporting on project success criteria results, metrics, test and deployment management activities;
Working creatively and analytically in a problem-solving environment demonstrating teamwork, innovation and excellence;
Utilizing Agile methodologies and acting as scrum master for any required standups;
Procuring adequate resources to achieve project objectives in planned timeframes;
Managing the day-to-day project activities and resources and chairing the team meetings;
Providing status reporting regarding project milestones, deliverables, dependencies, risks and issues, communicating across leadership;
Developing and managing all aspects of project and program engagement from planning, external vendor relationships, communications, resources, budget, change, risks and issues;
Defining success criteria and disseminating them to involved parties throughout project and program life cycle; and,
Ensuring that projects and programs are proceeding according to scope, schedule, budget and quality standards.


Skills and Qualifications:


The qualified candidate must have:
Seven (7)+ years of project management experience, including tracking and planning projects;
Five (5)+ years of experience with full product lifecycle with an understanding of development lifecycle and various technology methodologies that support that lifecycle;
PMP certification;
Agile practitioner experience;
Excellent experience in SDLC Methodologies, Agile, SCRUM, SDLC / Waterfall;
Strong leadership, diplomatic and motivational skills including the ability to lead up, across and down multiple business and technology organizations;
Proven ability to work creatively and analytically in a problem-solving environment demonstrating teamwork, innovation and excellence;
Ability to build and maintain relationships by engaging business leaders to establish credibility, solve problems, build consensus and achieve objectives;
Excellent leadership, communication (written, verbal and presentation) and interpersonal skills;
Ability to be self-motivated, decisive, and adaptable to change and competing demands;
Experience with tools like MS Project, Excel, Word and PowerPoint; Jira, Confluence, SharePoint;
Experience leading, motivating and managing various project and program team sizes, including internal and external resources, while holding the team accountable for performance;
Proven ability to work in an ambiguous environment and collaborating across multiple areas in order to achieve a common business objective; and,
Interpersonal skills to influence and spur change, facilitate and enhance performance within a cross-functional environment.


Don't miss out on this opportunity, apply online today!


Eagle is an equal opportunity employer and will provide accommodations during the recruitment process upon request. We thank all applicants for their interest; however, only candidates under consideration will be contacted. Please note that your application does not signify the beginning of employment with Eagle and that employment with Eagle will only commence when placed on an assignment as a temporary employee of Eagle.


JOB# 62670