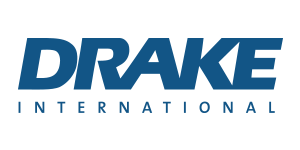 Project Manager de Drake International
Toronto/GTA, ON

Drake International is looking for a seasoned Project Manager with experience in the Manufacturing industry.

The PM will be responsible for the planning, direction, control and costing of projects from beginning to completion.

Company:

This Award-winning manufacturer has been an industry leader for over 70 years and continues to grow its clientele and success year on year. In partnership with their clients they improve their corporate image and strategy through their portfolio of experienced staff and creative minds.

Responsibilities:

Project costing preparation and submission
Preparation of project schedules and deadlines
Full preparation of contracts including necessary changes and revisions
Representing the company on negations and presentations
Sourcing and negotiating suppliers
Employment Requirements:
Strong experience with fabrication materials and processes (wood, plastic, metal and paper substrates)
Knowledge of print processes (digital, silkscreen and litho)
Ability to read blueprints and use Illustrator and Solidworks
Fantastic relationship building with clients and staff
Engineering background and knowledge is an asset
3-5 years experience in a PM role
Please get in touch for further information at 416 216 1079.
INDTDFlex
65 000,00 $ - 80 000,00 $ /an