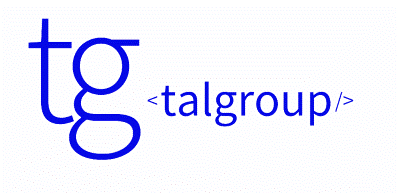 QA Engineer - TAL Group Inc
Toronto, ON
Full-Time Position - Toronto
Hiring a full-time QA Engineer in Toronto, ON! This role will be responsible for developing the test environment and ensuring our client's applications run as efficiently as possible.

Perks You'll Love
- Join a cutting edge, go big or go home team with transparent culture
- Annual performance and team party
- Compensation plan includes Apple Macbook Pro/Air & Smartphone

What You'll Be Doing
- You will lead the testing environment by building an automated testing program to ensure release quality
- Drive and accelerate the testing process by creating your own tools
- You will agonize over the smallest detail and be motivated to ensure that our client's app runs optimally
- Regularly update test and environment setup script to keep up with rapid app releases
- You feel the urgency to update the test scripts when production issue is found
- Act as a subject matter expert on testing and share your ideas with the development team

What You're Bringing
- 2+ years of strong, demonstrable experience creating and designing tests.
- Hands on experience with Appium
- Experience with regression and end-to-end flow testing
- Comfortable working in multiple test environments

We Are An Equal Opportunity Employer
All qualified applicants will receive equal consideration for employment without regard to race, color, religion, gender, gender identity or expression, sexual orientation, national origin, genetics, disability, age, or veteran status.

Canadian Work Authorization
All applicants MUST be authorized to work in Canada. Any applicants not meeting this criteria will not be notified and will not be considered eligible for the position.