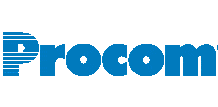 QA Test Engineer - Developer de Procom
Calgary, AB
Client ID: 274365
Quality Assurance Test Engineer - Developer
On behalf of our client, a well-established Canadian organization, Procom Consultants Group is seeking a solid QA Test Engineer specializing in developing automation testing for server-client architecture software products - to join their excellent office in the NW, Calgary (start asap).

Quality Assurance Test Engineer - Job Details
Create a variety of test cases from user stories, use cases & other requirements documents. These will include functional, system, regression & integration testing.
Design, develop & build test automation scripts
Support project team members in the analysis of issues.
Support project team members in the use of automated testing tools.
Escalate issues & risks, as appropriate.
Assess & provide input related to test planning during business requirements & design specifications gathering sessions.
Identify & communicate test issues & opportunities, implement process improvement & issue resolution.
Report on the outcome of each test cycle.
Track test results, statistics, metrics & status.
Attend necessary meetings to provide status updates.
Ensure quality of software prior to deployment.
Quality Assurance Test Engineer - Mandatory Skills
Degree in Computer Science, Software Development, Testing or a related discipline
3+ years' experience in automated application testing on software development projects including server-client architectures, web and mobile
Familiar with Build & Automation tools (i.e. Jenkins, Puppet, Selenium, Microsoft Visual Studio Test, Swagger etc.)
Good understanding of QA Methodology & Software development life cycle methodology
Experience deriving test cases and test plans from use cases, user stories, non-functional requirements & design documents
Experience with API and data driven testing
Experience building testing frameworks
Experience with continuous integration & continuous delivery
Experience in creating & executing regression, integration & system test plans
Superior writing & communication skills, candidate must be able to clearly & accurately communicate issues back to developers
Be well organized, superior attention to detail
Have a strong desire to learn & advance their skills
Experience with test case management tool (i.e. Visual Studio Test, TFS)
Nice to have: Experience with other testing tools to product support testing, Expertise writing MS SQL scripts, Expertise testing in agile software development projects.
Quality Assurance Test Engineer - Assignment Location
NW, Calgary
Quality Assurance Test Engineer - Length
Permanent