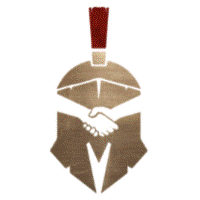 Relocation to VANCOUVER- Junior Sales Consultant - The Acquisition Group
Saskatoon, SK
Are you self-motivated?
Have experience in a professional selling environment?
Possess excellent one-on-one presentation skills?
Hold customer service as a top priority?
This exciting position will challenge your sales abilities and give you the opportunity to gain valuable experience with the potential for career progression. Our company has an aggressive and exciting atmosphere, and eligible applicants will possess a strong desire to succeed in sales driven environment.
What you will do:
Educate potential customers about the benefits our service offers and sell products
Prospect and pitch lead through various sales approaches while building and maintaining relationships
Build quality sales relationships with both new customers and existing customers
Manage and maintain a growing and recurring book of business
Be responsive to customer's needs and work to foster the growth of our business over time
Learn to overcome objections, close sales, and perform all other steps of the sales process in accordance with company standard
Follow-up visits to the customers to be sure that all product equipment is functioning the way it is supposed to
Manage your time to maximize your OWN income potential!

What we offer:
Competitive compensation (per diem + commission)
Opportunity to relocate Greater Vancouver
6 months of housing will be paid by the company
Fun and supportive team environment
Enhancement of sales and leadership skills
Open opportunities for advancement into leadership and management roles!

Qualifications:
Excellent communication skills
A demonstrated track record of achieving targets and goals
Attention to detail and good organizational / interpersonal skills
Ability to focus and thrive in a busy environment and work well with a team
Ability to sell TELUS products and services and promote the brand
Demonstrate ability to close sales and overcome customer objections
Able to build and nurture relationships with fellow colleagues, while building and leading a team
Other Requirements:
Must be over the age of 18
Must be willingly to relocate Greater Vancouver
Must be able to pass a criminal record check
Able to work full time Monday to Friday, with occasional evenings and some weekends
If you want to improve your sales and marketing skills and have a chance to work with a dynamic team, please send your resume by replying to this email!