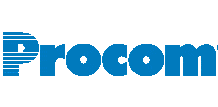 Remote Services Engineer - Procom
Montréal, QC
Client ID: 275541
Remote Services Engineer
On behalf of our client, Procom is seeking a Remote Services Engineer for a 6 month contract in Montreal Quebec.
Remote Services Engineer
Provide professional assistance to internal and external customers having hardware- and software-related incidents with their supported desktop, laptop or peripherals.
Support is provided in a timely manner in accordance to published SLAs while maintaining a high level of customer satisfactions.
Remote Services Engineer Responsibilities
This includes the following activities:
Installing, supporting, and troubleshooting approved computing software
Provide troubleshooting for supported hardware and escalate when local support is required
Correctly route incidents and requests in a timely manner to proper support tiers
Provide support services to employees with technical problems and information technology issues involving desktop, laptops, PDA or network services from local personnel or from employees using network remote access (VPN)
Provide timely resolution of problems or escalation on behalf of the customers to appropriate technical personnel
Exercises judgment with defined procedures and practices to determine appropriate action
Demonstrates good judgment in selecting methods and techniques for obtaining solutions
Uses skills as a seasoned, experienced professional with a full understanding of industry practices, company policies, and procedures
May participate in development of information technology and infrastructure projects
Recommend hardware and software solutions when applicable
Manage personal work load with little day-to-day supervision
Work within team to assist coworkers in discussions regarding client support
Ability to work on call after hours if required
Communicate effectively with multiple customers and co-workers. This includes the following activities:
Consulting with the multiple tiers of support including, but not limited to, Service Desktop and Desktop Teams
Able to communicate highly technical information to both technical and non-technical personnel
Provide Case status updates to management and end-users
Provide phone support and diagnostics to remote customers
Participate in training programs designed to educate customers about basic and specialized applications
Develop, document, and implement standard operating procedures and customer service guidelines relating to Remote Desktop Services support
Remote Services Engineer Mandatory Skills
Excellent customer service skills
Reliability and a strong sense of responsibility
Ability to work independently and take ownership
Solid technical and analytical skills required
Ability to troubleshoot, support, install, and repair software remotely
Ability to troubleshoot hardware incidents remotely
Ability to determine when requests and incidents must be escalated to next level support and route calls to correct resolver in a timely manner
Knowledge of supported Microsoft Windows operating systems
Experience with Active Directory administration
Knowledge of installation, configuration, use and troubleshooting techniques of supported versions of Microsoft Office
Strong interpersonal skills in dealing with a wide range of customers with varying computer abilities
Associates Degree or equivalent experience preferred
A+ Certification recommended
MCTS, MCITP, MCPD, MCM preferred
ITIL Certification preferred
 
Remote Services Engineer Assignment Length
6 months
Remote Services Engineer Location
Montreal Quebec
Remote Services Engineer Start Date
ASAP