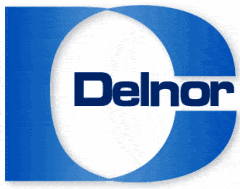 Restoration Project Manager - Delnor Construction Ltd
EDMONTON, AB T6B 2T7
RESPONSIBILITY LEVEL:
The Project Manager supports client and adjusters needs, and ensures communication between all project stakeholders. They are also responsible for promoting Delnor Restoration Services with a strong focus on client development and relationships.
SPECIFIC RESPONSIBILITIES:
Responsible for initial onsite emergency response activities, outlining client needs, mitigation, contents, emergency scope, equipment, coordinating staff both during and after hours, provide regular reports and updates to clients, moisture readings, managing files, etc.
Will serve as an on-call manager on a rotation with other PM(s) and Coordinator(s).
Implement and promote safety culture
Supervise and teach correct restoration practices and procedures
Billing, filing, costing and project closures
Help and support co-workers with completion of tasks to maintain timelines.
Promote positive work culture and assist staff with leadership development
Some heavy lifting
Assist with orientation and training of new hires
REPORTING RELATIONSHIPS:
This position reports to the Restoration Manager for assignments and daily duties.
JOB SPECIFICATIONS:
Education: Construction/industry related post-secondary preferred; WRT, FSRT and Asbestos Abatement certification is required; other IICRC certifications an asset
Experience: 3+ years in small to large loss restoration/insurance industry strongly desired
Skills and Ability:
Valid Class 5 driver's license with a clean driving record, ability to tow a trailer and/or drive a cube truck is an asset
Great interpersonal and communication skills between clients, crews, managers, upper management, vendors, etc.
Familiarity with hand and power tools as provided by DRS