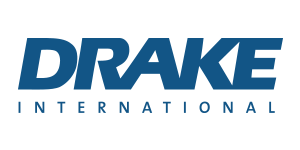 Sales Manager - Mississauga de Drake International
Mississauga, ON

Are you a Sales Manager who is passionate about growth and profitability? If so, we would like to hear from you.

Drake International is looking for a Branch Sales Manager, with a growth mindset for our team in Mississauga. Reporting to the Area Sales Manager, you would be accountable for the Net revenue growth and Profit performance of your branch. You would also be responsible for developing new business, implementing strategies for Sales and Service of your branch. In this role, you would be responsible to identify, train, and lead a successful sales team that meets or exceeds our ambitious sales targets.

Your priorities will include:



Sales :

Exploring the territory, networking and cold calling to identify contacts and develop new business
Facilitating and reviewing customer proposals to include response to customer RFPs, pricing, negotiating contract terms and conditions and applicable agreements
Finance/Reporting:
Ownership of the profitability and financial planning of the branch.
Ensuring projections and budgetary calculations are accurate, realistic, attainable, and within budget policy guidelines.
Service/Operational:
Analyzing and interpreting sales reports, implementing corrective action on areas not meeting branch KPIs.
Maintaining a system of regular review to analyze the effectiveness of sales plans and revising where necessary.
Setting and adhering to budgets and monitoring of recruitment advertising.
Ensuring that each client company is provided with a professional, timely, quality service, and each operation is issued with up to date standard operating procedures and training manuals.
Management:
Ensuring employees are achieving their individual metrics.
Conducting performance appraisals and performance improvement plans if required for employees.
Quality, Compliance & OHS:
Conducting comprehensive service, sales, and operational audits on a regular basis and implementing corrective action wherever required.
Effectively manage and undertake all OH&S and Quality Compliance requirements.
Your education and experience include:
Minimum 5 years' Business to Business sales experience.
Minimum of 3 years' experience in managing employees.
Proven success in strategic and budgetary planning.
Strong analytical skills (market, financial, and operational performance).
Proven success record of achieving revenue and profit objectives.
Proven negotiation skills at senior management level.
Excellent communication skills (Verbal and written)
Proficient in computer literacy. Very comfortable in Excel, PowerPoint.
Experience with any CRM software would be an asset
Staffing Industry experience an asset.
People who work best at Drake:
Achieve results and are self-starters.
Focus on the client.
Bring forward solutions.
Have a great sense of humor.
Possess strong negotiation skills.
Build relationships.
Embrace diversity and
Demonstrate boundless energy.



About Drake International:

Drake International is the pioneer in the recruitment and talent management industry. More than recruitment, Drake offers a suite of HR solutions that support the strategic assessment, development, and evaluation of people to assist HR leaders and managers alike.

Starting with one location in Winnipeg over 60 years ago, we are a true Canadian success story! Drake International is now a Global operation with branches across Canada and around the world. Our teams work with top brands, supporting their workforce planning efforts and people strategies. The entrepreneurial spirit that the business was founded on is still alive in our company.

Our business is about PEOPLE and our fixation on superior customer service is the core pillar that will enable an unprecedented user experience for all. We are committed to our core values of Respect, Agility, Pride, Passion, and Integrity.



Why work with Drake:

Our team: Drake prides itself on our people and our culture of performance…and fun. From monthly employee recognition programs and sales contests (yes, we give away iPads) we reward hard work!
Compensation: Drake International offers a competitive base salary and commission structure as well as a complete benefits package. We offer great benefits that include three weeks' vacation to start and a company pension plan.
Training and development: we offer on the job training, coaching, an online learning academy and opportunities for learning and career development

#INDMississaugaFlex