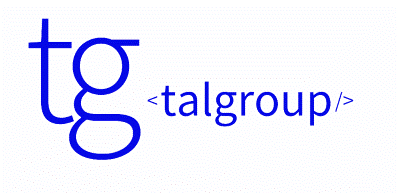 Sales/Presales Lead Generator - TAL Group Inc
Toronto, ON
TAL Group is looking to add a motivated, Sales/Presales Lead Generator to its growing team! We are looking for a Sales Rockstar with the ambition to drive results and deliver. As compared to retail, the recruitment sector can deliver as much as 2-3 times the commission. We want a team member who make their own decisions.

We are looking to hire a great salesperson, who is outgoing, passionate and hardworking. If you bring a winning attitude to our team, we'll provide you with the winning culture & atmosphere!

Why You Want to Work With Us
â— Generous Employee Reward Program
â— Quarterly Team Lunches & Events (including baseball games, bowling, go-karting, and ping pong tournaments!)
â— Competitive Health & Dental Group Plan
â— Central, Downtown Toronto Office (directly beside King St. subway station)

What You'll Be Doing
â— Conducting market research to identify potential clients, and placing outbound calls to small to large size businesses looking to hire sales roles; using a professional and consultative approach to learn about their needs, and identifying areas of partnership and growth
â— Promoting TAL Group's business, and helping it achieve its short and long-term goals in terms of sales, customer relationships and targets
â— Providing useful information, insight and recommendations on TAL Group's lead generation strategy that would uniquely benefit the organization
â— Identifying and recognizing suitable clients for TAL Group's Sales recruitment services
â— Understanding TAL Group's services and maintaining a working knowledge of all pertinent service offerings
â— Keeping up to date and informed on any competitive service offerings
â— Utilizes available any and all available tools and resources provided to achieve overall efficiency while on the call
â— Meeting specific performance standards and quality targets

What You're Bringing to the Role
â— High School Graduation or equivalent; General knowledge of windows-based applications
â— Sales/Presales/Lead Generation-Savvy: At heart, you are a salesperson that loves that hunt. You keep up to date on sales & pre-sales industry news and are eager to learn about the latest developments in the market.
â— When you speak to prospective sales clients, you understand the skill sets in play & required to successfully fill their sales roles
â— Not Your First Rodeo: At least 2-3 years' previous experience as a Sales/Presales Lead Generator within an agency environment, working with a variety of different client types (corporate, financial, startup)
â— Rockstar Past: You are a self-driven team player with a proven track record of consistently delivering on targets and meeting quotas
â— A Little Old & New School: You embrace "old school" headhunting strategies, including cold calling and meet-ups, while also being informed on "new school" technologies to access potential leads
â— Social Media Guru: You are an agile thinker that likes to break away from tradition and strategically apply social tools to access passive talent. You incorporate multiple social tools into your headhunting strategy, not just exclusively relying upon LinkedIn.
â— Powerful Communicator: On your team you are recognized as a powerful communicator, with strong interpersonal skills. You are able to understand and distill complex requirements into simple concepts, and explain them effortlessly to key stakeholders.

Connect with us: www.talgroup.net
Twitter: @TALGroup
Facebook: www.facebook.com/TALGroupInc

We Are An Equal Opportunity Employer
All qualified applicants will receive equal consideration for employment without regard to race, color, religion, gender, gender identity or expression, sexual orientation, national origin, genetics, disability, age, or veteran status.

Canadian Work Authorization
All applicants MUST be authorized to work in Canada. Any applicants not meeting this criteria will not be notified and will not be considered eligible for the position.