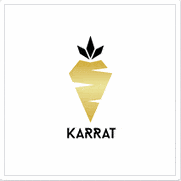 Sales Representative - Karrat Management Inc
Calgary, AB
At Karrat Management you will be learning sales, developing leadership skills and having fun with the people you work with!
We're motivated to find our future leaders who will contribute to the growth of our organization as we continue to expand into new markets across Canada. It all starts in an Entry Level role where the basic fundamental skills are built and leadership potential is unleashed.
We're currently looking for a Sales Representative to join our Sales and Marketing team.
Sales Representative Overview:
Acquiring new customers with leads provided by client.
Leadership training, development and mentoring.
Opportunities to grow into higher level leadership/management positions.
Travel for networking, conference and leadership development (Miami, LA, Montreal, Bahamas, Mexico, New York, Chicago, Texas).
Compensation for Entry Level: $700-$1700/weekly in uncapped commissions and bonuses.
Qualifications:
1-2 years Hospitality/Customer Service experience.
Strong communication skills.
Eligible to work full-time in Canada.
18 years of age or older.
Student mentality - open to learning new things.
Apply to this ad for immediate consideration if you're a driven and ambitious individual who is ready to begin their career in a fast-paced industry with a growing company. Qualified candidates will be contacted by our team within 24-48 hours of applying.
700,00 $ - 1 700,00 $ /an
Uncapped commissions and bonuses