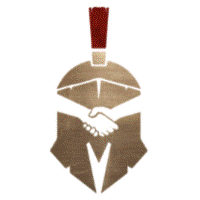 Sales Representative - The Acquisition Group
Nanaimo, BC V9R 3A7
We are looking for cheerful, positive and motivated Sales Representatives to represent our premier client partner TELUS.

What's in for you?
Opportunity to create your own team and be a future Team Lead/ Marketing Manager.
Become a sales guru with excellent communication skills.
Daily workshop sessions providing extensive product training with our marketing and sales experts.
Fun and positive working environment.
The uncapped earning potential with commissions and bonuses.
Team events, dinners and travel opportunities.

Responsibilities:
Participating in promotional events and generating revenue.
Achieving sales targets set by the team leaders and achieving it passionately and creatively.
Reporting daily sales achieved to the managers at the end of the shift.
Actively participating in training sessions and role-play activities.
Providing the best customer service to the customers while representing the TELUS products.
Helping teammates by discussing queries related to the product and different techniques of selling.

Requirements:
Experience in sales and marketing will be considered an asset.
Must be able to pass a criminal background check.
Should be at least 18 years of age.
Should be able to work full time (Monday-Friday).
A confident and quick responder to problems and queries asked by the customers.
Excellent communication and listening skills.

People who are looking for a challenging and thriving position and have a can-do attitude should not think twice and click Apply now.