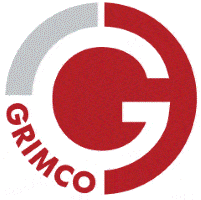 Sales Representative - Grimco Canada, Inc.
North York, ON M3J2X1
Grimco, Inc., was founded in 1875 in St. Louis, Missouri. Today we have 45 locations across the United States, 5 across Canada, and a sales division that is focused solely on growth in the Caribbean and Latin American markets. Our #1 goal is growth in all wholesale markets for manufacturing/distribution of digital print products, signs, and sign-making supplies.
Due to our excellent customer service we have been voted Vendor of the Year by our customers in the FASTSIGNS, Signs by Tommorrow, and Signs Now nationwide franchise networks! We are also celebrating our inclusion in the Top 500 Entry Level Employers listing released annually by CollegeGrad.com.
What makes 

Grimco

 Special?
We're excited for our 142

nd

 year in business! We are a growing company that continues to evolve in our industry.

We foster employee development that is focused on tailoring employees career paths based on their talents, strengths, and interests.

We have fantastic teams throughout North America and are proud of our reputation of being the most informed and educated supplier in the industry.

Our executives and managers are extremely accessible and work on the front lines of our business!
What Separates the Good from the Great at Grimco:
Those who are successful at Grimco demonstrate determination, competitive drive, and eagerness to learn all facets of our company. They must have a strong desire to provide exceptional customer service and sell. They must also possess the drive to make an immediate impact on a growing company.
What Does a Sales Representative do? 
Sales Representatives have a primary focus of serving our customers and growing our existing accounts. Our Sales Representatives handle a wide range of responsibilities within our organization such as inside sales, outside sales, customer service, promotions, problem resolution, special events, and distribution. As we are a wholesale distributor, much of our business is conducted over the phone. Sales Representatives typically spend 70-80% of each week on the phone in the beginning.
Meet deadlines, establish an appropriate priority level of assigned tasks, and get the job done in a timely manner.

Answer customers' questions on products and distribution and provide solutions/recommendations by having a strong understanding of Grimco's top selling and basic product lines (as well as competitive products and brands).

Enter orders, customer information, and purchasing trends into our various computer systems (Infor SX Enterprise, CRM etc.).

Understand Grimco departmental processes including accounting, purchasing, resolutions, and manufacturing.

Receive calls from local and regional customers (approximately 50 calls per day).

Proactively call existing customers to research trends/needs, relationship management, follow-up, etc. (approximately 30 calls per day).

Promote daily/weekly/monthly specials via inside sales call projects.

Maintain a positive and productive attitude.

Contribute to all sales and GP goals.

Assist with miscellaneous projects and duties (catalog/sample mailings, brochures, warehouse, special event planning and execution, etc.) to support team members and grow our business.

Be on time to work and all other appointments.
0-5 Years Previous Sales, Marketing, or Customer Service experience in a fast-paced environment.

Completed Bachelor's Degree from an accredited college/university (final semester applicants welcome).

Computer literate – MS Office Suite, Internet navigation, and order entry experience.

Confidence and positive attitude are a MUST! Goal-oriented and competitive in sales/marketing activities.

Superior interpersonal skills – able to communicate effectively at all levels.

Ability to work hard and smart – never satisfied with the status quo.

Ability to take direction and to make independent decisions in a fast-paced environment.

Demonstrate a strong sense of urgency and true commitment to customers.

Must be able to sit and stand for extended periods of time, assist in distribution operations, and squat, bend, kneel, and lift 5-50lbs.

Drive personal vehicle (mileage reimbursement available) to outside sales appointments – must have current registration and valid license.

Travel for sales visits, special events, and training (local/regional travel 5-25% of time)
Strong
Preference
For:
Bachelor's Degree with Major/Concentration in an area of Business/Communications.

Cumulative GPA > 3.15

Infor SX Enterprise data management system experience; CRM database experience.

Advanced/fluent skill levels in French are always a plus.
New to the 
Sign Industry?
What is 
Training
Like?
3 weeks of focused training time (1 week Toronto Branch, 2 weeks to be determined).

Majority of time training is focused on: products, computer systems, phones/customers, sales/service, purchasing, logistics, web store, marketing, safety, accounting, human resources, and reports.

Split between break-out session and hands-on learning environment.

Rotation within departments for a diverse look at how employees approach tasks and achieve goals.

Full-time salary includes training period. 

Travel accommodations and expenses provided per Grimco Canada Travel & Expense Policy. Training location determined by corporate/regional training team schedule.
Grimco
 is an Equal Opportunity Employer. Immediate Opening. Full-Time Employment Status. Salaried Compensation with Eligibility to Participate in Company Commission & Incentive Plans. Employee Benefits Package Including: Extended Health, Dental, Vision, Life Insurance, Accidental Death and Dismemberment, Long Term Disability, Dependant Coverage, Travel Insurance, Grimco Cares Employee Assistance Fund, Perkopolis Discount Program, Paid Personal & Sick Time, Holiday, & Vacation Accrual.