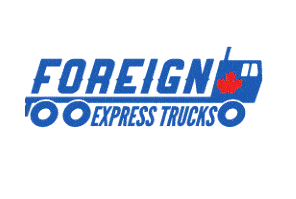 SALES REP'S WANTED - SELLING TRANSPORT TRUCKS - FOREIGN EXPRESS AUTO SALES AND SERVICES
schomberg, ON L0G 1T0
FOREIGN EXPRESS AUTO SALES AND SERVICES is an established, well known, heavy duty transportation vehicle dealership, with over 20 years' experience in the industry, and over 100+ vehicles in stock.
We are currently seeking a Sales Associate to join our team.
COMPLETE TRAINING PROVIDED (Sales Experience is an asset but not necessary)
We pay full commission (you earn a percentage of the revenue that you generate in sales)
provide opportunities to advance into higher level roles within 12-18 months
Duties & Responsibilities:
Greet customers promptly and guide them as they appear on the lot to proceed into the sales process.
Assist the customers to find a vehicle that meets their needs by using the current inventory information.
Handle incoming sales traffic (on the telephone, internet, and in person).
Check email frequently and respond to inquiries in a quick, professional and well-spoken manner.
Achieve and maintain sales goals and expectations.
Add, maintain and grow existing customer relationships.
Effectively negotiate pricing, schedule, terms and conditions of purchase orders or contracts
Requirement / Qualifications
Flexible: Able to work evenings and weekends
Must have own transportation
Reliable and Punctual
Excellent interpersonal and relationship-building skills, negotiating and closing deals.
Excellent communication & interpersonal skills (strong phone etiquette and face to face service)
Execellent followup and responsiveness towards customer inquiries.
Who You Are:
Your goal in this position is to learn our business and our products inside out, and then sell as widely as possible. You're highly self-motivated, driven to succeed, and eager to be closing deals.
Professional in appearance and can ensure that customers feel satisfied with the service they receive.
A strong closer – perform, meet and succeed sales targets.
Always willing to learn and grow.
CONTACT US TODAY!
905-939 9660 and ask to speak with Vince.
or email your resume with your contact information.