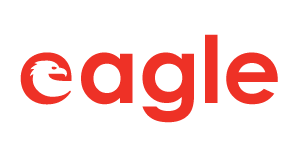 SAP Functional Analyst - Eagle Professional Resources
Calgary, AB T2P5H1
Eagle is currently seeking an SAP Functional Analyst for a six (6) month contract opportunity, scheduled to begin immediately.


Key Responsibilities


The successful candidate will be responsible for:
Working closely with the business team to understand project/enhancement requirements and with the SAP Technical / Development team to deliver;
Recommending new solutions to business issues and requirements;
Developing functional specifications, test plans, and training materials as needed;
Operating independently, decisions range from those governed by general policy to those on technical or complex issues within authorized limits;
Assisting in gathering business requirements;
Providing user support in relevant SAP functional area;
Helping educate clients on alternatives for system configuration and design;
Supporting clients through decision making and process design;
Configuring SAP components spanning across multiple functions to meet business needs;
Preparing documentation and training materials as needed;
Ensuring deliverables are completed within deadlines;
Ensuring the quality of deliverables meet expectations; and,
Acting as a subject matter expert on project.


Skills and Qualifications


The qualified candidate must have:
An Undergraduate Degree;
Five (5) years' relevant experience;
Strong understanding of SAP configuration and customization areas in one or more of the following modules: FI/CO, MM, PM, PPM, PS, HCM, TREAS, EHS, EC, SuccessFactors, Ariba, BW, BOBJ; and,
Experience working with other functional team members, as well as with the development team in design, build, and implementation of solutions for business units in SAP.


Don't miss out on this opportunity, apply online today!


Eagle is an equal opportunity employer and will provide accommodations during the recruitment process upon request. We thank all applicants for their interest; however, only candidates under consideration will be contacted. Please note that your application does not signify the beginning of employment with Eagle and that employment with Eagle will only commence when placed on an assignment as a temporary employee of Eagle.