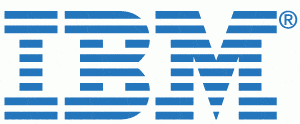 SAP Payroll Control Center Lead - IBM CA
Ottawa, ON
The IBM – Resource on Demand Team is seeking SAP Payroll Control Center Lead for a remote contract opportunity.



This role assists clients in implementation of SuccessFactors Employee Central Payroll & functionality related to payroll control center. The role requires in-depth client facing and consulting skills, in the are of Canadian payroll, detailed knowledge of SAP payroll configuration and past experience in implementation and configuration of Payroll Control Center.


Mandatory Skills:


 
Canadian Federal Government Security Clearance – Enhanced Reliability Status or highe

Knowledge around integration between SuccessFactors, HR services and SAP ECC backend payroll system is mandatory.

 

Knowledge of designing, customizing and evaluating technical feasibility of the PCC services with regards to team management, setting up teams, validation rules, KPIs and alert management.

 

Experience:

10+ years of SAP HCM and Payroll consulting experience
One full life cycle of Payroll Control Center implementation
One full life cycle of implementing PCC RDS
Experience with SAP HCM
Experience with SAP SuccessFactors
Experience with SAP Fiori services
Experience with Full Life Cycle SAP projects
Experience in design and development of custom payroll programs

Functional Design
Support/Testing
Conversion
Upgrades
Project Management
Service Delivery
Nice to have:
Certification in payroll
Enhanced reliability status with Government of Canada
Experience in SAP S4/HANA
HR domain experience in SAP
Experience with new generation SAP products such as Fiori apps
We wish to thank all applicants for applying for this position, however, only candidates selected for prelim interviews will be contacted.
NO VENDORS OR AGENCIES PLEASE