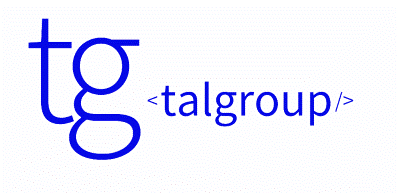 Security Engineer - TAL Group Inc
Toronto, ON
Full-Time Position - Toronto
Hiring a full-time Security Engineer in Toronto, ON! This role will be responsible, along with the security engineering team, for protecting the confidentiality and integrity of our client's large scale consumer facing systems with your adept hacking skills in finding vulnerabilities and helping teams fix it.

Perks You'll Love
- Join a cutting edge, go big or go home team with transparent culture
- Annual performance and team party
- Compensation plan includes Apple Macbook Pro/Air & Smartphone

What You'll Be Doing
- Pushing the boundaries of security technology to create defences for large scale production infrastructure, spanning multiple clouds and impacting millions of customer's daily lives.
- Acting as both a builder and a breaker by creating tools to help engineers write more secure code and performing penetration tests of public and internal applications.
- Contributing to our clients, servers, and networks by hardening against exploitation and privilege escalation.
- Providing subject matter expertise on architecture, authentication, and systems security. Understanding our full engineering stack, services and data flow, and owning their security controls.
- Working in a fast pace environment where code change happens at a rapid speed and where it is paramount to control security testing into a continuous deployment/integration flow.
- Performing source-code reviews, code check-ins/audits, and participating in penetration tests and vulnerability assessments.
- Implementing and maintaining technologies for security, such as vulnerability testing, logging, monitoring and incident responses.
- Consulting with engineers on planned/current platform and code changes to ensure security is given due consideration during architectural planning and implementation.
- Owning security awareness training for engineering and creating engaging security programs (bug bounty, white hat testing, and more).

What You're Bringing
- Bachelors Degree in Computer Science or equivalent years of related Network Security experience a must.
- 5+ years of experience as a Security Engineer.
- Experience with OS internals and hardening (Linux, OS X, Windows).
- Firm grasp of networking protocols and operations. Comfortable with low level packet sniffing, working knowledge on Kali, Wireshark, Burpsuite, Metasploit, nmap, fiddler, sqlmap, nessus. Knowledge on network attacks, detections, and defences.
- Must have experience in programming languages and security frameworks such as Python, Ruby, Node.js, Java, Bash, Spring Security and Shiro.
- Knowledge of AWS and Cloud Data Security such as EC2, ECS, VPC, VPN, IAM, KMS, Security Groups/Subnets, etc. is required.
- Must have knowledge of theoretical and applied cryptography, key management, and a strong understanding of cryptography algorithms such as RSA, AES, SSL vs TLS, PKI, etc.
- Working knowledge with Vault or KMS is considered an asset.
- Thorough understanding of authentication, authorization, and directory services such as SSO, OAuth, or OpenId.

We Are An Equal Opportunity Employer
All qualified applicants will receive equal consideration for employment without regard to race, color, religion, gender, gender identity or expression, sexual orientation, national origin, genetics, disability, age, or veteran status.

Canadian Work Authorization
All applicants MUST be authorized to work in Canada. Any applicants not meeting this criteria will not be notified and will not be considered eligible for the position.