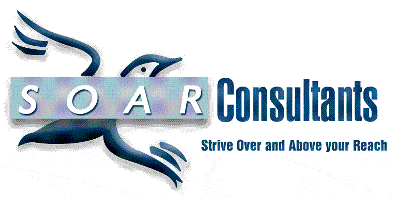 Senior Application Architect - SOAR Consultants Inc.
Toronto, ON M1P 4X4
Our client is a US-based technology firm expanding their operations in Canada. They are focused on providing transforming business through large-scale enterprise technology initiatives focused on Health Care and Insurance domains. They offer rapid growth, constant learning, and the immediate chance to make an impact. Along with excellent compensation and great benefits.
SUMMARY
We're looking for people that have been playing senior software engineer/technical lead roles but seek accelerated opportunities to become solution architects; people with a passion for technology and the desire to learn and grow, architecting and designing enterprise solutions.
Participate in architecture definition, product selection, and application design
Play key roles in large projects. Developer. Mentor. Technical Leader. Technical Project Manager
Participate and provide leadership in all phases of a project from discovery and planning through implementation and delivery
Design and develop core business applications for insurance, healthcare and other clients
Wear many hats and gain experience with tools, technologies and platforms across many technology stacks
Work closely and share ideas with fellow Architects and Principals
Learn new things, and grow rapidly from constant exposure to innovative ideas, concepts, and patterns
QUALIFICATIONS
At least 10 years of hands-on experience architecting, designing and developing web-based enterprise applications
P&C, Life or Health insurance experience strongly preferred
Knowledge of architecture and design patterns and the ability to apply them
Strong problem solving skills
Ability to conceptualize and articulate ideas clearly and concisely
Excellent communication and interpersonal skills
Hands-on experience with the J2EE/.NET stack
Willingness to travel on an occasional basis
Job Location: Farmington Hills, MI USA
Must be onside for first 6-12 months; remote options can be explored thereafter
Travel is paid for by employer (hotel, flights, car rental, etc.)
TN Visa Sponsorship is paid for and handled by employer
OUR PHILOSOPHIES
Agile approach – emphasis on good people, continuous delivery of value, close collaboration with clients
Learning and reuse by leveraging patterns and frameworks
Small teams focused on full life-cycle from discovery and planning through implementation and launch
No technology bias and no affiliations with vendors – we use the technologies and approaches that make sense for our clients
Constant learning – adding modern technologies, frameworks, tools and products to our tool belt
110 000,00 $ - 150 000,00 $ /an