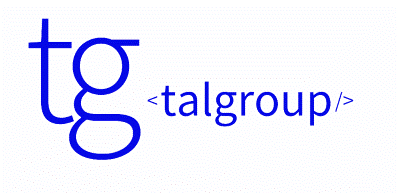 Senior Back-end Developer/Ruby - TAL Group Inc
Toronto, ON
We have an opportunity with one of Canada's fastest growing start-ups in Toronto for a Senior Software Developer with strong back-end Ruby on Rails experience. If you are looking for an opportunity to work in a fantastic culture where you will have a direct impact on building products that can make peoples lives better, then we want to meet with you.

You'd be primarily doing back-end Ruby on Rails work, but we also expect that you're pretty comfortable working on the full stack. We'd expect you know how to write well isolated tests, you value pragmatic design, want to easily deploy to production and care about writing good software.

Perks You'll Love
- Unlimited Vacation
- Generous Equity, Educational & Maternal/Paternal leave policy
- Full Health & Dental Benefits

What You'll Do
- Experienced with Ruby, Rails and API development standards.
- Write clean, maintainable, reusable, and efficient Ruby code
- Proficient with test frameworks and the ability to add the appropriate level of coverage for a feature.
- Understand how a modern web application works end to end and how applications perform under load.
- Strong software engineering & architecture fundamentals.
- Strong understanding with Agile best practices.

What You're Bringing
- Proven expertise in Ruby on Rails
- Strong professional software development experience on the web
- Experience with traditional databases such as PostgresQL, and with NoSQL DB's such as Mongo or Redis
- Experience with large-scale web applications and DevOps
- Knowledge of unit/integration testing and CI platforms
- Excellent communication and leadership skills

We Are An Equal Opportunity Employer
All qualified applicants will receive equal consideration for employment without regard to race, color, religion, gender, gender identity or expression, sexual orientation, national origin, genetics, disability, age, or veteran status.

Canadian Work Authorization
All applicants MUST be authorized to work in Canada. Any applicants not meeting this criteria will not be notified and will not be considered eligible for the position.