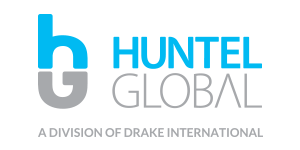 Senior Enterprise Architect de Huntel Global
Toronto/GTA, ON M5H4A6

Key Accountabilities:

Creates a visionary architecture roadmap and organizational strategy to align Business and IT; leads and facilitates the design and implementation of technical solutions and processes related to technology architecture
Defines the application architecture principles, standards and guidelines regarding the proper use and deployment of business applications
Creates and manages the various key architecture assets for the designated portfolio and scope
Partners with broader stakeholders in technology and business in defining architecture possibilities and futures
Ensures that systems are functionally appropriate, technically sound and well-integrated
Analyzes and designs viable solutions to high complexity business problems according to user specifications.
Leverages metrics and analytics to gain insight for planning, design and management to facilitate the identification of improvement opportunities.
Designs and oversees implementation of end-to-end integrated solutions.

Qualifications:

Core Knowledge:

Generally 10-15 years of work experience in IT or business environment and/or BS/BA or MBA/MS in computer science, engineering, information systems, math or business and TOGAF
Deep technical and system-level expertise in one or more technology areas.
Expert knowledge in Application Enterprise Architecture
Experience in ERP
Sufficient business knowledge to assess impact of applied technology on customer's business processes.
Ability to review technical work
Enterprise Data & Access Layers
Identify internal eco systems
Experience working on Procurement, Sales and Vendor Management Systems
Proficient in the techniques that go into producing designs of complex systems, including requirements discovery and analysis, formulation of solution context, identification of solution alternatives and their assessment, technology selection, and design configuration.

INDHuntelGlobalToronto