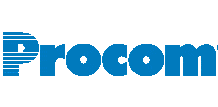 Senior Project Manager, Anaplan de Procom
Mississauga, ON
Client ID: 278537
Senior Project Manager - Anaplan
On behalf of our client in the Retail Sector, PROCOM is looking for an Senior Project Manager - Anaplan.
Senior Project Manager - Anaplan – Job Description
Anaplan PM is going to be managed from the SAP Program office and the PM will be accountable to the SAP Executive sponsor and SAP Program Manager.
These 2 initiatives are tightly connected hence the need.
Senior Project Manager - Anaplan – Mandatory Skills
Extensive knowledge of managing Supply and Demand planning projects.
A candidate with Anaplan specific demand and supply planning will be preferred Anaplan
SAP experience - either direct SAP or with projects that integrate with SAP is required
Strong and polished executive presence, exceptionally communication skills
Ability to manage multiple System Integrators, business and technology teams across different functional areas horizontals (e.g. DP, SNP, SAP) or verticals (e.g. SME in DP, Senior leadership in SAP)
Ability to drive the development of the target state solutions and also provide interim solution until the complete Anaplan is rolled out
Able to drive or facilitate process mapping conversations as we roll out Anaplan to the remaining business
Demonstrate solid functional knowledge of the Anaplan tool
Display both breadth and depth of knowledge regarding functional and technical issues
Display leadership and business judgment in anticipating client/project needs and developing alternative solutions
Introduce leading practice methodologies in Anaplan and other cloud-based ERP leading practice
Understand the fundamentals of a SaaS (software as a service), Cloud based tool and its' interaction with external architecture like SAP, BAAN, LX, Sopheon, Salesforce etc.
Senior Project Manager - Anaplan – Nice to Have Skills
Experience with transportation software such as BlueJay – strong asset
Senior Project Manager - Anaplan - Assignment Start Date
ASAP – 3 months to start
Senior Project Manager - Anaplan - Assignment Location
Mississauga, ONT