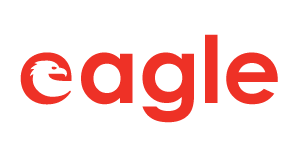 Senior Project Manager - Eagle Professional Resources
Vancouiver, BC V3T5X3
Eagle is currently seeking a Project Manager for a nine (9) month contract opportunity, scheduled to begin immediately.


Key Responsibilities


The successful candidate will be responsible for:
Project management plan development and monitoring, scope, timelines, budget, resources, HR, procurement, risk, quality, communications, benefits realization and operational handover;
Consulting with customers to determine requirements and implement services;
Business stakeholder communication and management including managers, vendors, service providers, and customers;
Providing leadership to project team and maintain momentum of the project against changing or conflicting priorities;
Ensuring privacy and security policies, governance, policy enforcement, and legal requirements are considered and in place;
Incorporating business change management processes including adoption and training for end users;
Ensuring exceptional customer Go-Live experience; and,
Ensuring proper operational support is put in place.


Skills and Qualifications


The qualified candidate must have:
A proven track record supervising and managing information systems hardware and/or software implementation projects preferably in a health care environment;
An understanding of the IT clinical products marketplace and the changing Canadian health approach to managing information;
Possess exceptional English language oral and written communication, facilitation, and presentation skills (to senior management);
Experience working on mobility projects is a strong asset;
Preference towards those PM's with a balance between leadership skills (project leadership, team-member management, and change management), and technical skills;
Exceptional negotiation and people skills required to effectively move an organization through a significant period of change; and,
Experience working in large health care organizations preferable.


Don't miss out on this opportunity, apply online today!


Eagle is an equal opportunity employer and will provide accommodations during the recruitment process upon request. We thank all applicants for their interest; however, only candidates under consideration will be contacted. Please note that your application does not signify the beginning of employment with Eagle and that employment with Eagle will only commence when placed on an assignment as a temporary employee of Eagle.