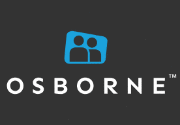 Service Advisor - Osborne Recruitment
Oakville, ON
Our client, a leader is staff development and ensuring a strong supportive environment for their team are delighted to be making the addition of a Service Advisor to their Oakville branch.
This is a wonderful opportunity for an auto lover to use their knowledge in developing a successful career within the automotive industry.
The Role:
Schedule appointments for customer repairs depending on urgency and communicate effectively with the customer to determine the nature of the problems and prepare repair orders
Ensure to greet and assist customers in a courteous and supportive manner resolving issues where possible and arranging alternate transport when required
Refer prospective leads to the sales advisor's team and provide support to the Service Manager
Maintain and update customer records on a daily basis
What's in it for you?
Along with an excellent base salary of $35,000 you will also be part of a highly achievable commissions and bonus scheme with OTE of $80,000.
Benefits kicking in after 3 months probation include Health, Dental and Vision Insurance
Learning financial and study support
Unlimited professional development opportunities
You will have:
Completed your high school education
A strong knowledge of auto service terms and parts
G drivers' licence and a clean record
2+ years experience in a similar customer facing role with excellent written and spoken English
With an excellent salary, benefits, and training program provided as well brilliant opportunities for growth and advancement, this Equal Opportunity Employer is looking for positive, professional team members to grow and develop successfully in their company.

For more information please apply through the link provided for the attention of Rachel Brown or call Osborne on 416 860 6214

For more information on all our current jobs visit www.osbornerecruitment.ca
35 000,00 € - 80 000,00 € /an
Commissions, bonus and health, dental, vision insurance