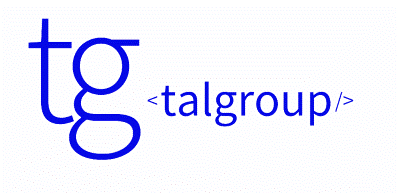 Site Reliability Engineer - TAL Group Inc
Toronto, ON
Hiring a full-time Site Reliability Engineer in Toronto, ON! This role will work on building and improving our client's tools for deploying, monitoring and managing their systems.

Perks You'll Love
- Join a cutting edge, go big or go home team with transparent culture
- Annual performance and team party
- Compensation plan includes Apple Macbook Pro/Air & Smartphone

What You'll Be Doing
- Work on building and improving tools for deploying, monitoring and managing our client's systems.
- Share knowledge and experience with other Engineers and develop a set of best practices.
- Diagnose and troubleshoot problems.
- Ability to complete the job regardless of the circumstance.
- Sense of ownership and willingness to get the job completed.
- Ability to work independently and as part of a team.
- Demonstrate a high level of trust, integrity and diplomacy.
- Show strong initiative and self-motivation.
- Plan for situations instead of reacting to them - proactive.
- Participate in on-call rotation.

What You're Bringing
- Bachelor's Degree in Computer Science, Software Engineering or similar.
- 3+ years of relevant work experience.
- Strong programming skills required.
- Experience with at least one large scale web application.
- Working knowledge of modern software deployment processes, including CI.
- Working experience with either Terraform, Asnible or CloudFormation templating considered an asset.
- Healthy knowledge of Linux (have compiled your own kernel at some point, know how to trace syscalls, understand TCP, care about the difference between sysvinit/runit/systemd, etc.)
- Working knowledge of containerization solutions such as Docker, Kubernetes, and ECS preferred.
- Experience with Linux systems, AWS, or Hadoop administration considered an asset.

We Are An Equal Opportunity Employer
All qualified applicants will receive equal consideration for employment without regard to race, color, religion, gender, gender identity or expression, sexual orientation, national origin, genetics, disability, age, or veteran status.

Canadian Work Authorization
All applicants MUST be authorized to work in Canada. Any applicants not meeting this criteria will not be notified and will not be considered eligible for the position.