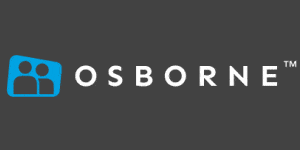 Structured Cabling Technician - Osborne
TORONTO, ON M5X 1K6
Osborne are currently working with a top player in the structured cabling industry in adding skillful Structured Cabling Technician to their service team. A well-established company that is only continuing to grow, our client works with large-scale retail groups on installations across Canada.
This job calls for someone who is a leader and not only wants to utilise their technical skills and experience but also support the development of junior team members. There is potential for this role to evolve into a more project-focused capacity as the business continues to grow.
The Role:
· Work with Project Managers in careful planning and execution of network installations
· Running, pulling, splicing and terminating copper and fiber optic cables along with installing telecommunications equipment, switches, routers and multiplexors
· Install cable pathway systems and fire stopping systems
· Accurate labelling of cables and recording as built specifications
· Provide an excellent level of client service, handle issues where possible and escalate to Project Manager when necessary
What's in it for me?
· The opportunity to work for an established company that is enjoying a rapid growth phase
· Competitive hourly rate and potential for long-term progression and promotion
About You:
· Trade qualification as a Cabling Technician
· At least 3 years' experience with network cabling installations
· A self-motivated individual who takes initiative and can take the lead on a project
· Ambitious and eager to progress
For more information please apply through the link provided for the attention of Rachel Brown or call Osborne on 416 860 6214.
For more information on all of our current jobs visit www.osbornerecruitment.ca