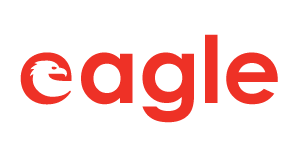 Systems Administrator - Eagle Professional Resources
Toronto, ON M5C3G7
Eagle is currently seeking a Systems Administrator. This is a three (3) month, contract position scheduled to start in May.


Key Responsibilities


The successful candidate will be responsible for:
Administering Corporate Directory Services (Microsoft Active Directory), to include network access security for users and groups, policies, upgrades, patches, and troubleshooting;
Providing support for end-user data requirements including import and export, troubleshooting, verification, and backup and recovery;
Providing and reinforces active directory security and interoperability requirements for all controllers, domains and servers to ensure confidentiality, integrity, and availability of the information and business processes; and,
Assisting in hardware and software setup; including client and server operating system installs and computer peripheral installation.


Skills and Qualifications


The qualified candidate must have:
Six (6) years professional working experience;
Windows Server management and support experience;
Server Virtualization experience mostly VM Ware, some Hyper-V;
Microsoft Exchange Administrator level experience; and,
Experience with Email filter, anti-spam software experience with Barracuda software.


Don't miss out on this opportunity, apply online today!


Eagle is an equal opportunity employer and will provide accommodations during the recruitment process upon request. We thank all applicants for their interest; however, only candidates under consideration will be contacted. Please note that your application does not signify the beginning of employment with Eagle and that employment with Eagle will only commence when placed on an assignment as a temporary employee of Eagle.